Get ready to be swept off your feet as we unveil the hidden gems of romance in incredible India. We'll be your virtual cupid, guiding you through the most enchanting destinations that are perfect for your romantic getaway.
Imagine whispering sweet nothings amidst the serene backwaters of Kerala. Or being mesmerized by the stunning views such as the majestic palaces of Rajasthan that seem straight out of a fairytale. Whether you're seeking the tranquil beauty of misty mountains or the sun-soaked shores of pristine beaches, India has it all. Choosing the right destination for your honeymoon is a crucial decision. And we're here to ensure that your love story unfolds in the most unforgettable way. Get ready to explore the myriad hues of romance in India. And Let the journey to your happily ever after begin!
North India
Kashmir: The "Paradise on Earth"
Nestled amidst the snow-capped Himalayas, Kashmir boasts unparalleled scenic beauty that will leave you awe-inspired. Immerse yourselves in the breathtaking landscapes of lush valleys, shimmering lakes, and cascading waterfalls. Moreover, the serene atmosphere of Kashmir creates a romantic ambiance that feels like stepping into a painting. Experience the blissful charm of a shikara ride on Dal Lake. Explore the magnificent Mughal Gardens like Nishat Bagh and Shalimar Bagh, where vibrant flowers and meticulously manicured lawns create a romantic backdrop for a leisurely stroll. Finally, don't miss the opportunity to visit the enchanting Gulmarg, known for its picturesque meadows and thrilling cable car rides.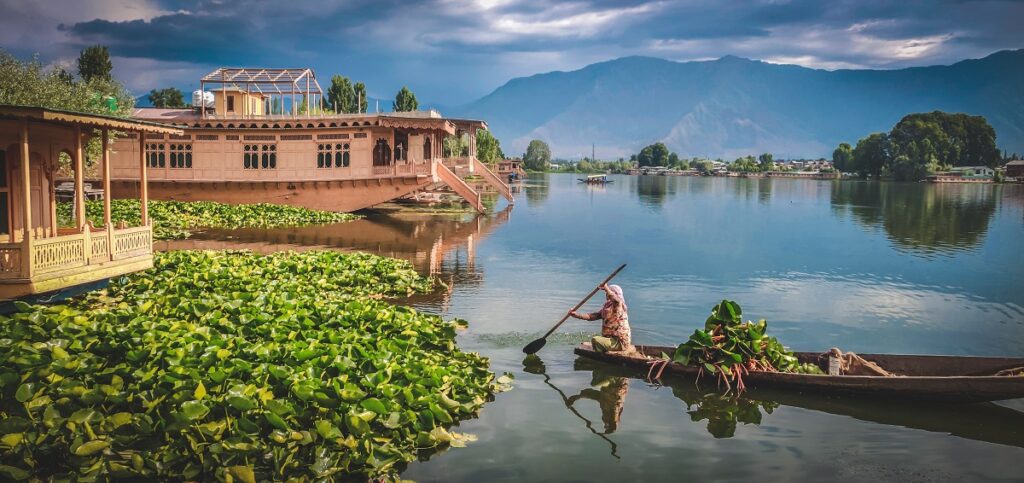 Recommended accommodations:
The Lalit Grand Palace. Indulge in the luxury of this heritage hotel that showcases the grandeur of Kashmiri architecture and offers panoramic views of Dal Lake.
Vivanta Dal View, Srinagar. Enjoy the perfect blend of luxury and natural beauty with this hotel that overlooks Dal Lake and offers stunning views of the Zabarwan Mountains.
The Khyber Himalayan Resort & Spa, Gulmarg. Experience ultimate luxury and tranquility at this mountain retreat, surrounded by snow-capped peaks and lush forests.
Rajasthan: Land of Palaces and Royalty
Prepare to be transported to a bygone era of opulence and regal grandeur as you step into Rajasthan. This enchanting state is a treasure trove of architectural marvels. The intricate artwork, vibrant colors, and intricate detailing of these architectural gems will leave you spellbound.
Among the romantic cities of Rajasthan, Udaipur, and Jaipur shine like jewels in the desert. Udaipur, often called the "Venice of the East," is a city of lakes and palaces. Moreover, the shimmering Lake Pichola creates a mesmerizing setting for a romantic boat ride or a candlelit dinner. In Jaipur, the capital city, immerse yourselves in the charm of Pink City.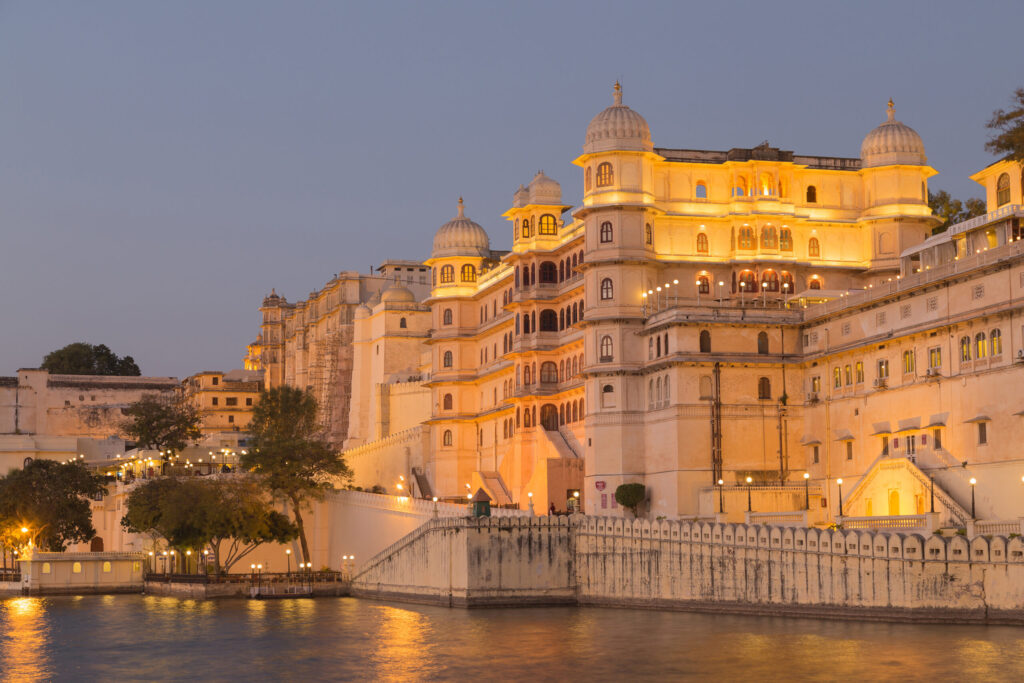 Noteworthy experiences and luxury resorts in Rajasthan:
Take a hot air balloon ride over the picturesque landscapes of Jaipur or Pushkar.
Indulge in a regal dining experience at a heritage palace hotel, such as the Taj Lake Palace in Udaipur or the Rambagh Palace in Jaipur.
Stay in the lap of luxury at the Oberoi Udaivilas in Udaipur or the Samode Palace in Jaipur, where you can revel in the royal treatment.
Explore the romantic streets of the old city of Jaipur. Shop for exquisite jewelry, textiles, and handicrafts in the bustling bazaars.
Himachal Pradesh: Majestic Mountains and Tranquil Valleys
Himachal Pradesh, nestled in the mighty Himalayas, offers a picturesque escape for honeymooners seeking serenity and natural beauty. The hill stations of Shimla and Manali are particularly popular among couples, thanks to their captivating landscapes and romantic ambiance. Shimla, the former summer capital of British India, enchants visitors with its colonial charm and panoramic views of snow-capped peaks. Manali, on the other hand, is a haven for adventure enthusiasts and nature lovers. Surrounded by towering mountains, lush valleys, and gushing rivers, Manali offers a perfect blend of tranquility and adrenaline-pumping activities.
Himachal Pradesh is blessed with breathtaking landscapes that will leave you in awe. In other words, the region is dotted with cascading waterfalls, verdant meadows, and dense forests, providing a stunning backdrop for your romantic escapades. Indulge in outdoor activities such as paragliding, river rafting, and trekking. Himachal Pradesh is also home to cozy resorts nestled amidst the mountains, offering a perfect retreat for couples.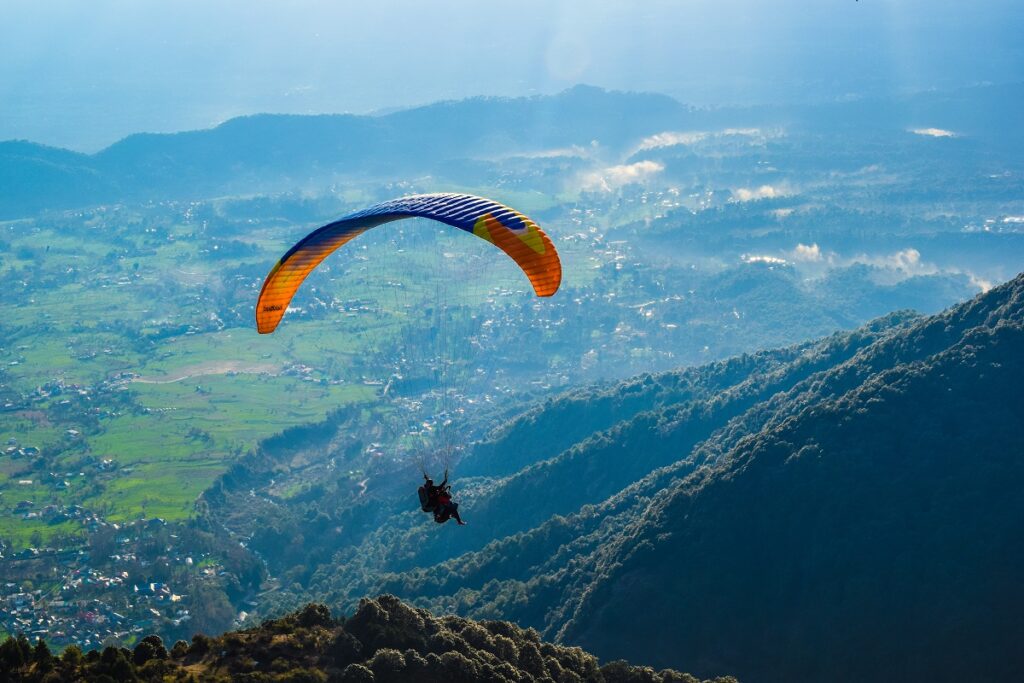 Noteworthy experiences and cozy resorts in Himachal Pradesh:
Take a leisurely walk along the Ridge in Shimla, and witness the sunset over the Himalayas.
Explore the enchanting Rohtang Pass near Manali, known for its breathtaking snow-capped peaks and stunning vistas.
Stay at the Oberoi Wildflower Hall in Shimla, a luxury resort set amidst picturesque surroundings, or the Span Resort and Spa in Manali, offering a serene riverside experience.
Indulge in a hot spring bath at the natural hot water springs of Manikaran, known for their therapeutic properties.
Enjoy a romantic picnic amidst the apple orchards of Kotgarh, known as the "Apple Bowl of India."
South India
Kerala: Backwaters and Beaches
Welcome to the enchanting land of Kerala, where tranquil backwaters and palm-fringed beaches create a romantic paradise. Kerala's backwaters are a network of serene lagoons, canals, and lakes, offering a unique and captivating experience for honeymooners. Drift along on a traditional houseboat, known as a "kettuvallam," and immerse yourselves in the serenity of the backwaters. Watch as the lush green landscapes and coconut groves pass by, creating a picturesque backdrop for your romantic journey. Kerala's beaches are equally captivating, with pristine stretches of golden sand caressed by the gentle waves of the Arabian Sea.
Kerala is not only renowned for its backwaters and beaches but also for its rejuvenating Ayurvedic traditions. Unwind and pamper yourselves with Ayurvedic spa experiences. Indulge in couple's spa treatments, designed to relax and rejuvenate your body and mind.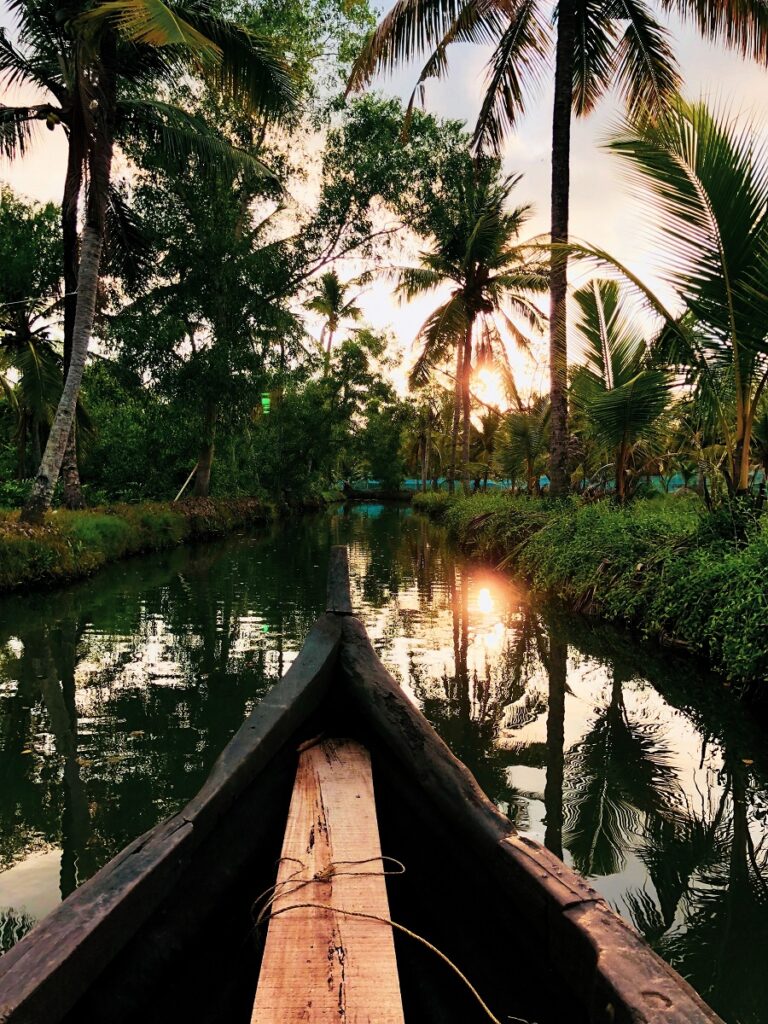 Recommendations for beachfront resorts in Kerala:
Marari Beach Resort, Mararikulam. Stay in a luxurious cottage nestled amidst lush gardens and enjoy direct access to the beautiful Marari Beach.
Taj Bekal Resort & Spa, Bekal. Experience the ultimate in luxury at this beachfront resort with serene backwater views, private villas, and a world-class spa.
Niraamaya Retreats Surya Samudra, Kovalam. Relax in a secluded retreat surrounded by palm-fringed beaches and enjoy stunning ocean views from your private cottage or villa.
CGH Earth – Brunton Boatyard, Kochi. Immerse yourselves in history and luxury at this boutique hotel. Its right on the waterfront of Fort Kochi, offering a blend of colonial charm and modern comfort.
The Leela Kovalam, Kovalam. Indulge in the lap of luxury at this iconic beach resort that overlooks the pristine Kovalam Beach.
Goa: Sun, Sand, and Romance
With its pristine beaches stretching along the Arabian Sea, Goa offers a unique blend of relaxation and excitement. Lounge on the soft sands, hand in hand with your loved one, and soak up the warm tropical sun. As the day turns into night, Goa's nightlife comes alive with beachside shacks, vibrant bars, and lively clubs. Dance the night away under the starry sky or take a romantic moonlit stroll along the shore. The infectious energy of Goa will make your hearts beat to the rhythm of love.
When it comes to beach activities and water sports, Goa has something for every adventurous couple. Take a dip in the sparkling blue waters, try your hand at thrilling water sports like parasailing or jet skiing. Explore hidden coves, discover picturesque viewpoints, and indulge in beachside massages for the ultimate relaxation. As the sun sets, embark on a romantic cruise along the Mandovi River or enjoy a candlelit dinner on a secluded beach. Goa's beachfront charm and adventurous spirit ensure that your honeymoon is filled with endless moments of love and excitement.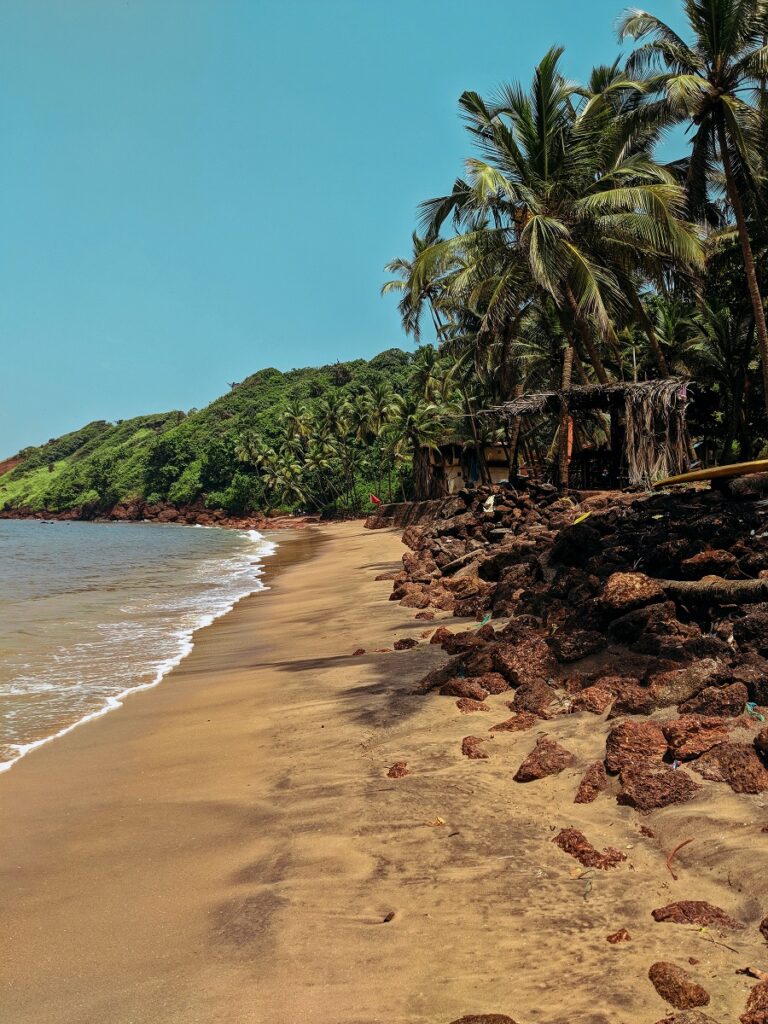 Luxurious beach resorts and beachfront villas in Goa:
Taj Exotica Resort & Spa, Goa. Experience sheer luxury and tranquility at this beachfront resort, surrounded by palm trees and overlooking the Arabian Sea.
Alila Diwa Goa. Enjoy a blend of elegance and comfort at this serene resort offering a picturesque pool overlooking the paddy fields.
The Leela Goa. Indulge in five-star luxury at this sprawling property nestled on a pristine beach, complete with exquisite rooms, a championship golf course, and a serene spa.
Ahilya by the Sea. Stay in a private beachfront villa that exudes charm and offers breathtaking views of the Arabian Sea.
Taj Fort Aguada Resort & Spa, Goa. Immerse yourselves in Goan heritage at this iconic resort, perched on a hilltop overlooking the sea.
Tamil Nadu: Temples and Tranquility
Tamil Nadu is renowned for its magnificent temples and historical sites that showcase the rich cultural heritage of the region. From the towering gopurams (entrance towers) adorned with intricate sculptures to the sacred halls echoing with devotional chants, the temples of Tamil Nadu offer a mesmerizing glimpse into centuries of architectural and religious excellence. Marvel at the grandeur of Meenakshi Amman Temple in Madurai, witness the exquisite carvings of Brihadeeswarar Temple in Thanjavur, or seek blessings at the shore temples of Mahabalipuram.
Beyond the architectural marvels, Tamil Nadu exudes a peaceful and spiritual atmosphere. Experience the soul-stirring rituals and ceremonies, and embrace the serene ambiance that encourages self-reflection and inner peace.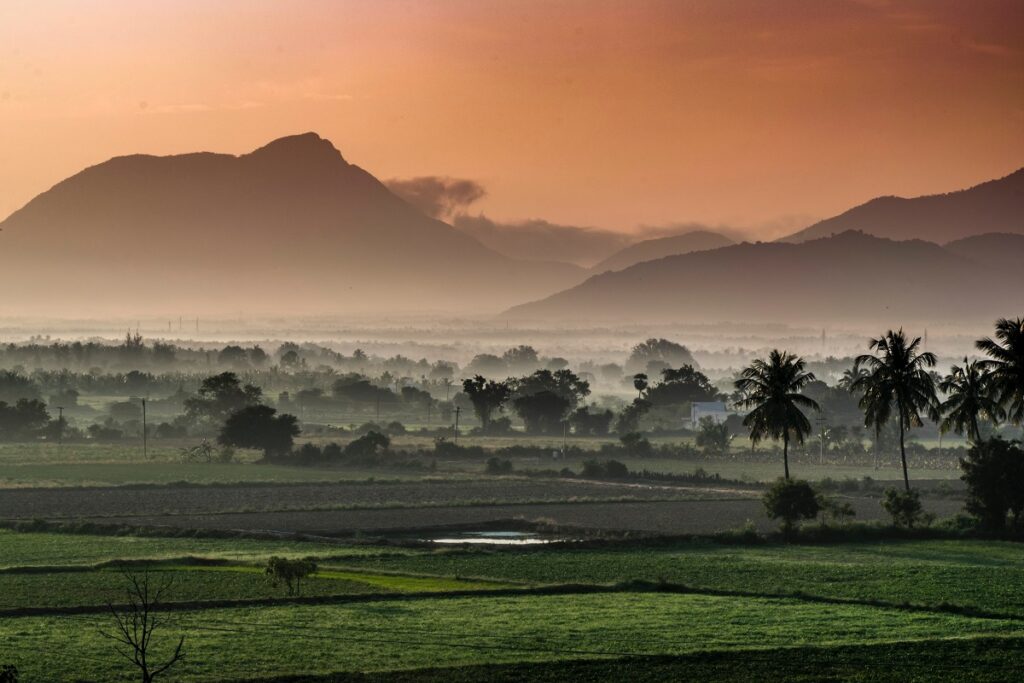 Recommendations for heritage resorts and temple towns in Tamil Nadu:
Chidambara Vilas, Pudukkottai. Immerse yourselves in the regal splendor of this heritage resort, which reflects the grandeur of a bygone era and is located near ancient temple towns like Tanjore and Trichy.
Svatma, Thanjavur. Indulge in the luxurious ambiance of this heritage hotel that seamlessly blends tradition with modern comforts, offering a serene retreat close to the iconic Brihadeeswarar Temple.
Heritage Madurai. Experience the charm of this colonial-style resort nestled amidst lush greenery, offering a tranquil oasis in the temple city of Madurai.
Mamalla Beach Resort, Mahabalipuram. Enjoy the serene beauty of this beachfront resort located near the shore temples of Mahabalipuram, providing a serene atmosphere and a touch of luxury.
Srirangam. Visit the sacred island town of Srirangam, known for its Sri Ranganathaswamy Temple, and immerse yourselves in the spiritual aura of one of the largest temple complexes in India.
East India
Darjeeling: Tea Gardens and Himalayan Views
Darjeeling offers a tranquil escape with its lush tea gardens and breathtaking views of the mighty Himalayas. Known as the "Queen of the Hills," Darjeeling is renowned for its world-famous tea plantations that stretch across rolling hills.
One of the most enchanting experiences in Darjeeling is riding the toy train, a UNESCO World Heritage site, which winds its way through the misty mountains and charming hillside villages. Climb aboard the century-old Darjeeling Himalayan Railway and embark on a nostalgic journey that combines vintage charm with breathtaking views. Whether you're sipping a cup of tea at a tea garden, or riding the toy train. Or simply enjoying a quiet walk amidst nature, Darjeeling offers a romantic escape that will create everlasting memories.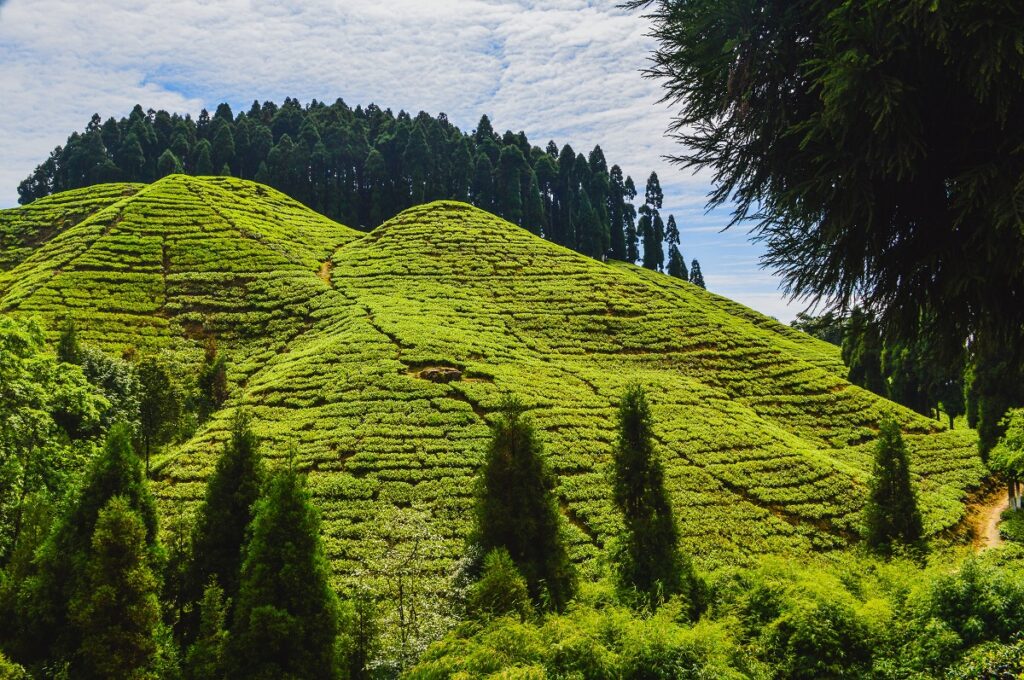 Recommended hillside resorts in Darjeeling:
Mayfair Darjeeling. Indulge in luxury at this heritage property that captures the essence of Darjeeling's colonial charm and offers panoramic views of the mountains and valleys.
Windamere Hotel. Step back in time at this colonial-era hotel that exudes old-world charm and offers a tranquil retreat amidst lush gardens and stunning vistas.
Glenburn Tea Estate. Immerse yourselves in the tea plantation experience with a stay at this boutique retreat, where you can enjoy panoramic views, tea-tasting sessions, and personalized service.
Cedar Inn. Relax in the cozy ambiance of this hillside resort that offers stunning views of the Kanchenjunga range.
Chamong Chiabari – Mountain Retreat & Spa: Unwind in luxury at this eco-resort located amidst tea gardens, offering serene views, spa treatments, and a peaceful ambiance.
Andaman and Nicobar Islands: Pristine Beaches and Marine Life
These untouched islands boast crystal-clear turquoise waters, white sandy beaches, and lush greenery, offering an idyllic setting for a romantic getaway. Picture yourselves walking hand in hand along the shores of Radhanagar Beach, voted as one of the world's best beaches. Explore the secluded beaches of Neil Island or the untouched beauty of Havelock Island.
Dive into an underwater paradise and discover the enchanting world beneath the waves. Snorkel through vibrant coral reefs, swim alongside colorful tropical fish, and marvel at the mesmerizing beauty of the underwater ecosystem. For those seeking more adventure, indulge in scuba diving expeditions. Explore the hidden depths of the Andaman Sea, where you can encounter majestic sea turtles, graceful manta rays, and even reef sharks. These underwater adventures will create cherished memories as you witness the breathtaking diversity of marine life together.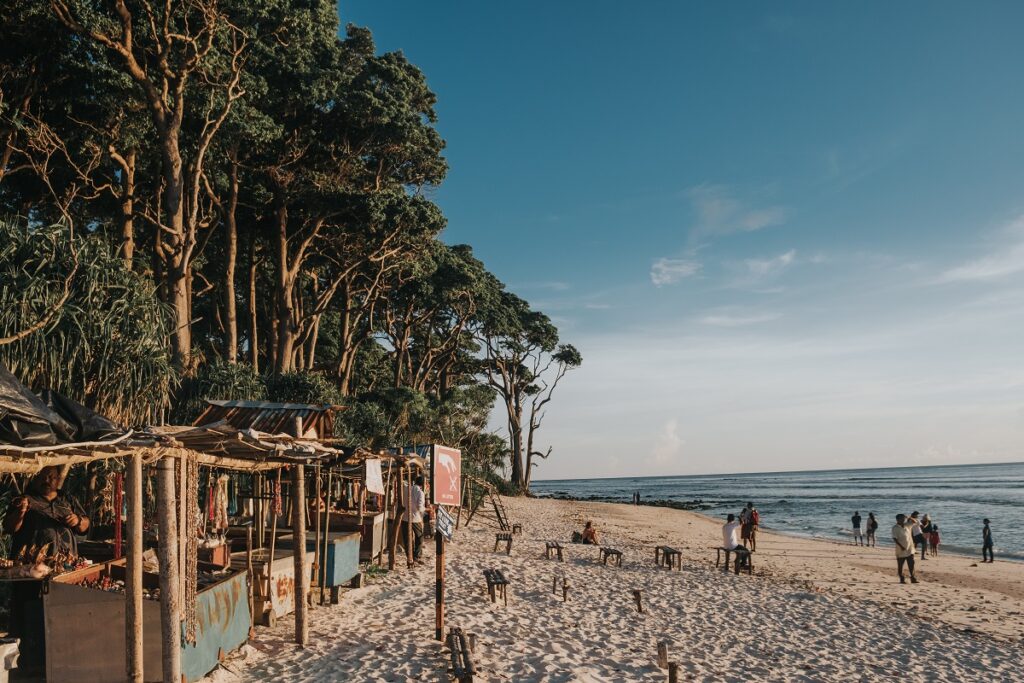 Luxury resorts and beachside bungalows in the Andaman and Nicobar Islands:
Taj Exotica Resort & Spa, Andamans. Experience opulence and tranquility at this luxury beach resort that offers stunning ocean views, private villas, and a range of pampering amenities.
Barefoot at Havelock, Havelock Island. Unwind in a beachside bungalow nestled amidst lush greenery, with direct access to the beach and a serene atmosphere perfect for a romantic escape.
Munjoh Ocean Resort, Neil Island. Embrace the rustic charm and beauty of this beachfront resort, offering cozy cottages, personalized service, and a serene ambiance for a romantic getaway.
Symphony Palms Beach Resort, Havelock Island. Enjoy a beachfront stay at this picturesque resort, surrounded by coconut groves and offering spacious cottages.
Odisha: Cultural Heritage and Coastal Charms
Discover the rich cultural heritage of Odisha, a land that boasts a treasure trove of ancient temples, art, and traditions. Odisha's temples, renowned for their architectural splendor and intricate carvings, offer a glimpse into the glorious past of the region. The Konark Sun Temple, a UNESCO World Heritage site, stands as a testament to the architectural genius of the ancient Odishan civilization. Explore the sacred town of Puri, home to the famous Jagannath Temple, where you can witness vibrant rituals and experience the fervent devotion of the pilgrims.
But Odisha isn't just about its cultural treasures. It also boasts a coastline adorned with serene beaches and thriving wildlife sanctuaries. Bask in the tranquility of pristine beaches like Puri Beach or Chandipur Beach. For nature enthusiasts, a visit to the Bhitarkanika National Park is a must. There you can explore the mangrove forests and spot wildlife such as crocodiles, turtles, and numerous bird species. The tranquil backwaters of Chilika Lake offer a peaceful retreat, where you can witness migratory birds, go boating, or simply revel in the serenity of nature. Odisha's coastal charms and wildlife sanctuaries provide the perfect blend of relaxation and adventure for an unforgettable honeymoon.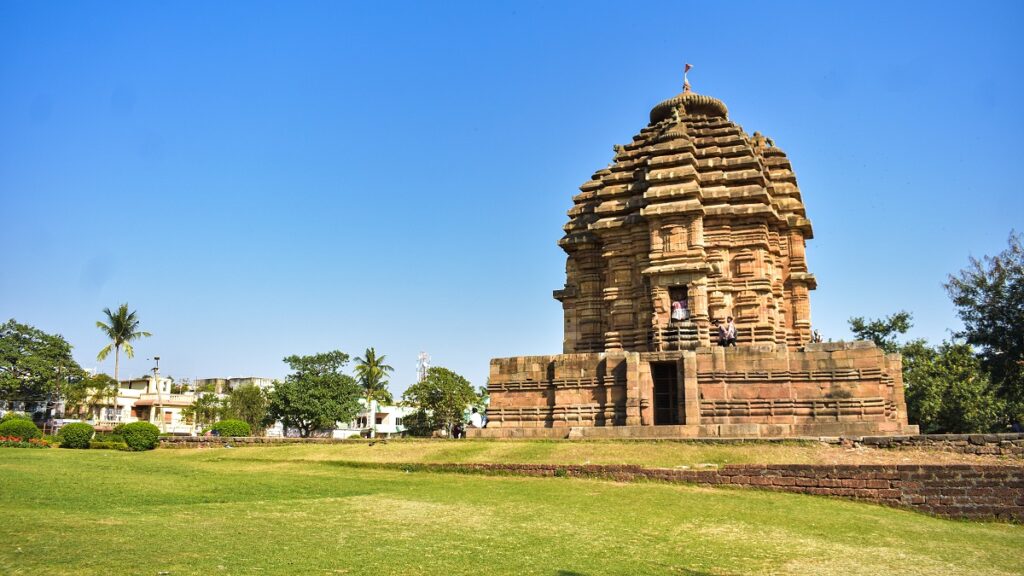 Recommendations for heritage hotels and beach resorts in Odisha:
Mayfair Heritage, Puri. Immerse yourselves in luxury at this heritage hotel located near the beach, offering spacious rooms, a serene ambiance, and a range of modern amenities.
The Hans Coco Palms, Puri. Enjoy a beachfront stay at this eco-friendly resort, featuring comfortable rooms, a pool overlooking the sea, and direct access to the beach.
Toshali Sands, Puri. Experience the essence of Odisha's cultural heritage at this resort, surrounded by lush greenery and offering traditional cottages, a spa, and a cultural center.
Chilika Lake Resort, Chilika. Stay in a lakeside resort that offers breathtaking views of Chilika Lake, comfortable accommodations, and activities like boating, bird watching, and fishing.
The Pearl Beach Resort, Konark. Indulge in a beachside getaway at this resort, located near the famous Konark Sun Temple.
West India
Maharashtra: Bollywood Glamour and Coastal Beauty
Experience the perfect blend of Bollywood glamour and coastal beauty in the vibrant state of Maharashtra. Begin your journey in the bustling city of Mumbai, the entertainment capital of India. Stroll down the famous Marine Drive, explore iconic landmarks like the Gateway of India, and get a glimpse of the glitz and glamour of Bollywood. Visit Film City, where many Bollywood movies are filmed. Mumbai offers a unique blend of culture, history, and modernity.
When you're ready to unwind and embrace the coastal beauty, head to the serene beach destinations of Maharashtra. Alibaug, just a short ferry ride away from Mumbai, is known for its pristine beaches and laid-back charm. Spend lazy days sunbathing on the sandy shores, indulge in water sports, or take leisurely walks along the coastline. Another coastal gem is Ganpatipule, a tranquil beach town with pristine beaches and a famous temple dedicated to Lord Ganesha. Explore the golden sandy beaches, witness breathtaking sunsets, and savor delicious coastal cuisine. Maharashtra's coastal beauty offers a serene retreat where you can relax, rejuvenate, and create beautiful memories together.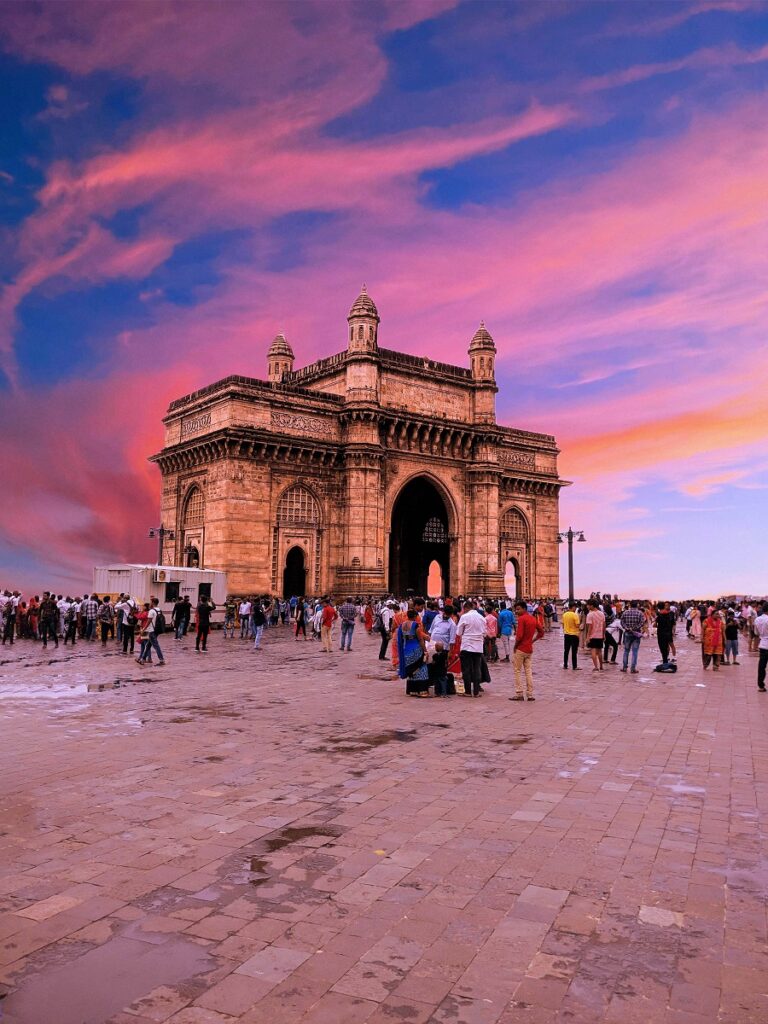 Luxury Hotels and beach resorts in Maharashtra:
The Oberoi, Mumbai. Experience luxury and sophistication at this iconic hotel located in the heart of Mumbai, offering panoramic views of the city skyline and impeccable service.
Radisson Blu Resort & Spa, Alibaug. Indulge in a luxurious beachfront stay at this resort, featuring spacious rooms, a spa, and a range of recreational activities.
Gateway Tapovali, Nashik. Discover the beauty of Nashik at this luxury hotel, offering comfortable accommodations, stunning views of the vineyards, and a tranquil ambiance.
JW Marriott Mumbai Juhu. Enjoy a luxurious beachfront experience at this renowned hotel, featuring elegant rooms, multiple dining options, and direct access to Juhu Beach.
Atharva Resorts, Ganpatipule. Unwind in a beachfront resort nestled amidst lush greenery, offering comfortable cottages, a swimming pool, and a peaceful atmosphere.
Gujarat: Historical Marvels and Pristine Beaches
Finally, prepare to be enchanted by the historical marvels and pristine beaches of Gujarat, a state that offers a treasure trove of architectural wonders and rich cultural heritage. Explore the majestic palaces and intricately carved temples that adorn the land, showcasing the architectural brilliance of bygone eras. Visit the stunning Rani ki Vav in Patan, a UNESCO World Heritage site renowned for its intricate stepwell design. Discover the awe-inspiring Sun Temple in Modhera, dedicated to the sun god Surya, and marvel at its intricate sculptures and celestial architecture. Gujarat is also home to the ancient city of Champaner, a UNESCO World Heritage site. Immerse yourselves in the rich cultural heritage of Gujarat and let its historical marvels transport you back in time.
After delving into the historical wonders, indulge in the tranquility of Gujarat's pristine beaches and wildlife sanctuaries. Relax on the golden shores of the beautiful beaches of Diu. In addition, for nature enthusiasts, a visit to Gir National Park is a must. There you can witness the majestic Asiatic lions in their natural habitat. Explore the serene wildlife sanctuaries like Nalsarovar Bird Sanctuary or Marine National Park. There you can spot a variety of migratory birds, dolphins, and marine life. Gujarat's tranquil beaches and wildlife sanctuaries offer a perfect blend of relaxation and adventure.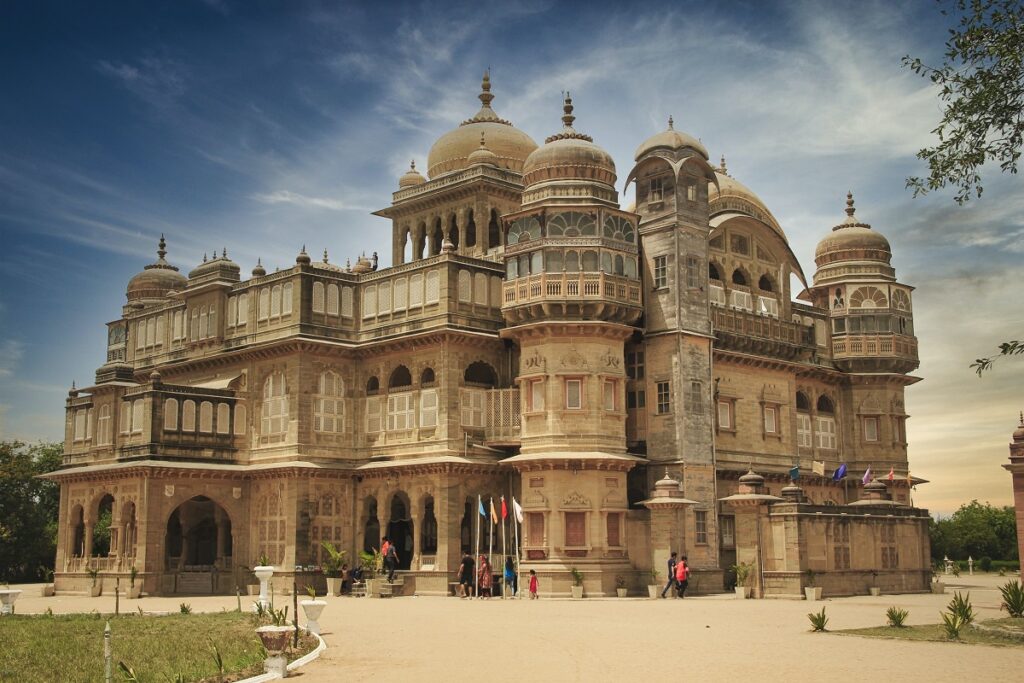 Heritage Resorts and beachside retreats in Gujarat:
The House of MG, Ahmedabad. Experience the charm of this heritage hotel, located in a restored mansion, offering comfortable rooms, traditional decor, and a rooftop restaurant.
Vijay Vilas Heritage Resort, Mandvi. Enjoy a regal stay at this heritage resort, housed in a palace-style building, featuring elegant rooms, a swimming pool, and stunning views of the Arabian Sea.
Madhubhan Resort & Spa, Anand. Indulge in luxury at this resort amidst lush greenery, offering spacious rooms, a spa, and a range of recreational facilities.
Serena Beach Resort, Diu. Stay in a beachfront resort that offers stunning ocean views, comfortable accommodations, and direct access to the beach.
Devpur Homestay, Devpur. Immerse in the warm hospitality of this heritage homestay, offering traditional meals, and a glimpse into the local culture.
Discover the most romantic getaways in India
Finally, India offers a plethora of romantic getaways that are perfect for honeymoons, each with its own unique charm and allure. From the serene backwaters of Kerala to the historical marvels of Rajasthan, from the majestic mountains of Himachal Pradesh to the pristine beaches of Goa, and from the cultural heritage of Odisha to the coastal beauty of Maharashtra, India is a country that caters to every couple's dream of a romantic escape. Whether you seek tranquility, adventure, cultural experiences, or luxurious indulgence, India has it all.
Indulge in the rich history, explore the natural wonders, savor the delectable cuisine, and also immerse yourselves in the warm hospitality that India has to offer. Create lifelong memories as you embark on this romantic journey, surrounded by breathtaking landscapes, ancient architecture, and a vibrant culture that is sure to captivate your hearts. So, pack your bags, embark on an unforgettable adventure, and let India be the backdrop for your perfect honeymoon. Discover the most romantic getaways in India and plan your perfect honeymoon today!