Traveling to India in summer means a plethora of places to visit that you would otherwise miss on your travel, but which reveal another, untamed beauty of India.

In this vast country, summer can mean many things. While in some regions it's a respite from the cold, in others it means scorching heat.
There are so many must-see places in India, but summers bring attention to some of the coolest places in India!
To help you choose the right destination for your summer trip, we compiled a list of the best places to visit in India during the summer.
Regardless of your travel style, there's a tour or a local experience bound to capture your attention.
The Coolest Places to Visit in India in Summer
Munnar: Sheer Bliss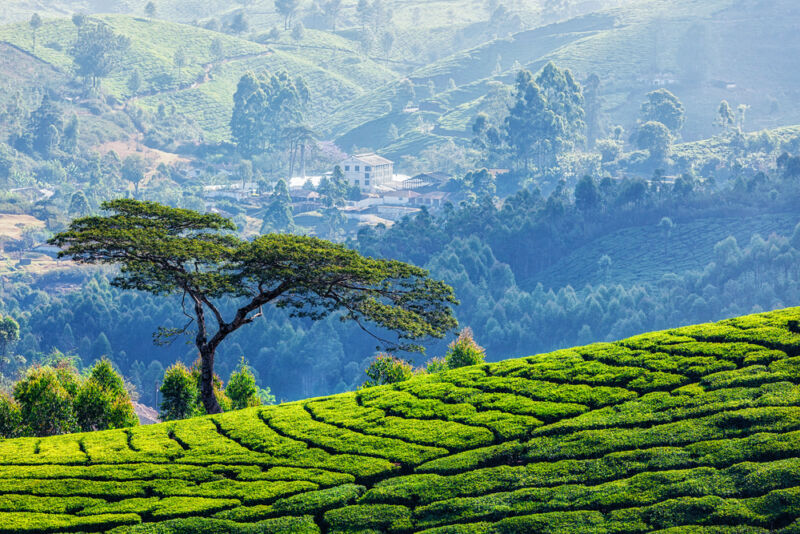 This place has been a very famous tourist resort right from the British era. It is also amazing how strikingly hypnotic it is.
Munnar is a blissful tourist destination in Kerala, where you can enjoy serenity, a mild climate, and impressive scenery.
In conclusion, summer in Munnar is a perfect time to enjoy sightseeing and visit tea estates as well as the Tata Tea Museum.
Coonoor: Picturesque Views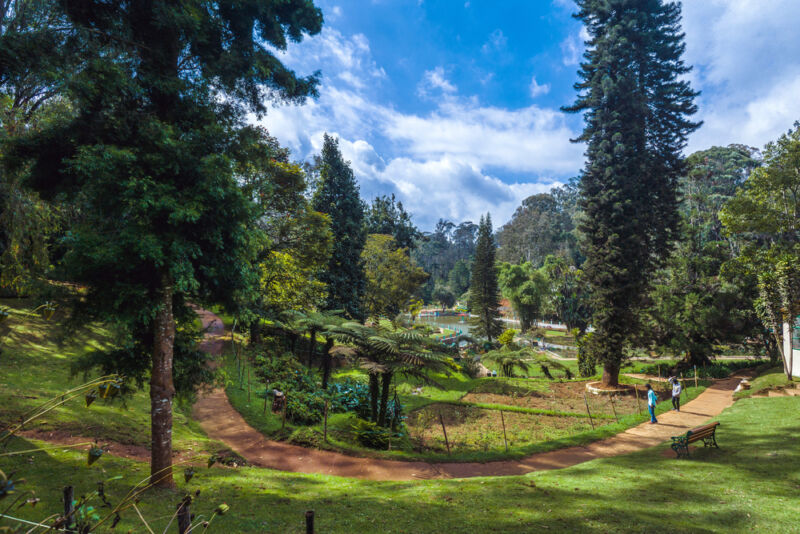 One of the most alluring hill stations of southern India situated in the Indian state of Tamil Nadu is Coonoor.
The place also offers the best views of the Nilgiri hills with lush green tea plantations and gushing waterfalls.
And the summer season grants the most arresting view of the place.
Devikulam: The hidden gem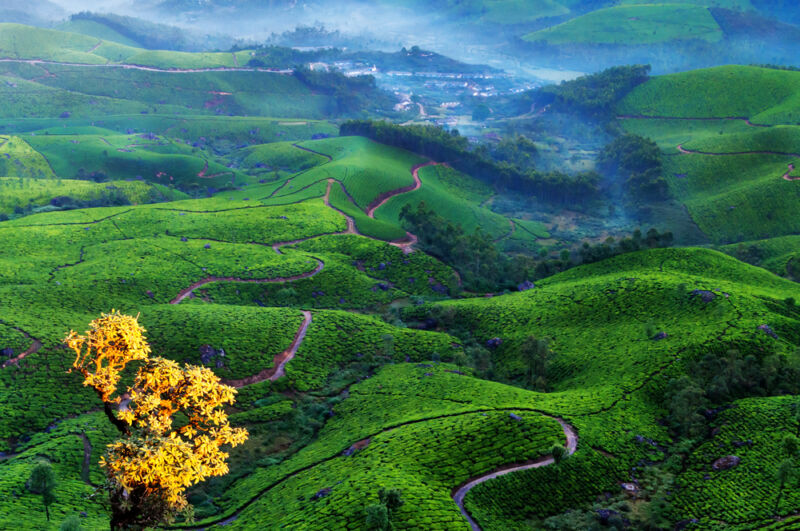 This quaint little hill station is at an altitude of 1800 m above sea level. It is also best known for its mythical Sita Devi Lake, rolling hills, waterfalls, and innumerable tea and spice plantations.
Just 5 kilometers away from Munnar, Devikulam is named after a beautiful lake. Devikulam has elements of belief and religion surrounding it.
As the legends go, Goddess Sita bathed in its lake. Therefore it's believed that water has medicinal properties.
Other than the lake, Devikulam is carpeted with tea and spice plantations that smell heavenly.
Sitting at an altitude of approximately 1800 meters from sea level, this cute little hill station is an ideal destination for those travelers who are seeking the paths less traveled.
Dharamshala – The Home of Dalai Lama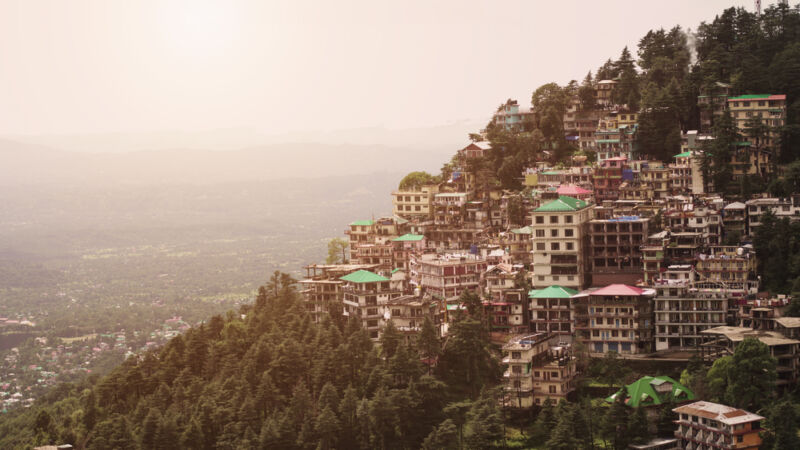 The serene hill station is popular as the spiritual hub as it houses the personal monastery of the Dalai Lama.
Spend your summers in the lap of nature surrounded by loft mountains and lush greenery.
A trip to Dharamshala is all about rejuvenating amidst serene nature, finding peace in the monasteries of McLeodganj, and adventures in the hills.
Kodaikanal Lake – Colorful Scenery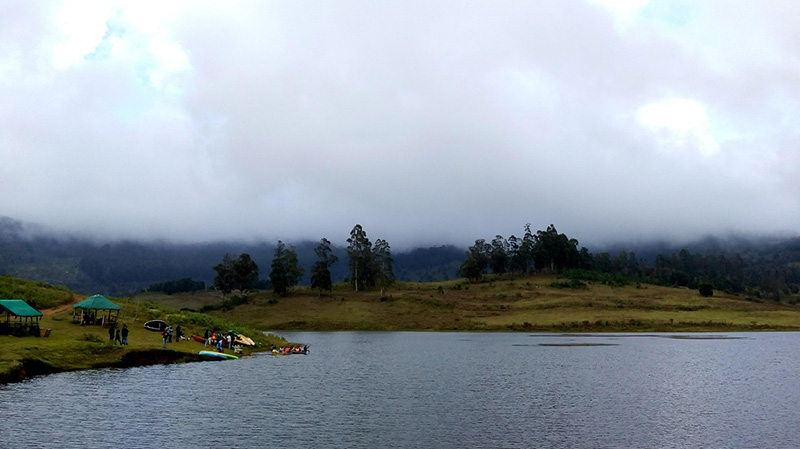 The serene hill station of Kodaikanal is famous worldwide for its breathtaking natural beauty and serene environment.
The hill station is famous for its beautiful location covered with granite cliffs, silky pine trees, cold streams, waterfalls, and grassy hills.
The main attraction of this area is a star-shaped Kodaikanal Lake, bordered by an evergreen forest.
A stroll through the woods, a gentle boat ride in the lake, and the tranquility of the splashing waterfalls will definitely enliven you.
You can visit Kodaikanal at any time of the year due to the amazing weather conditions and especially the summer season in Kodaikanal is really soothing and allows you to explore the place well.
Ladakh: Beige Hillscape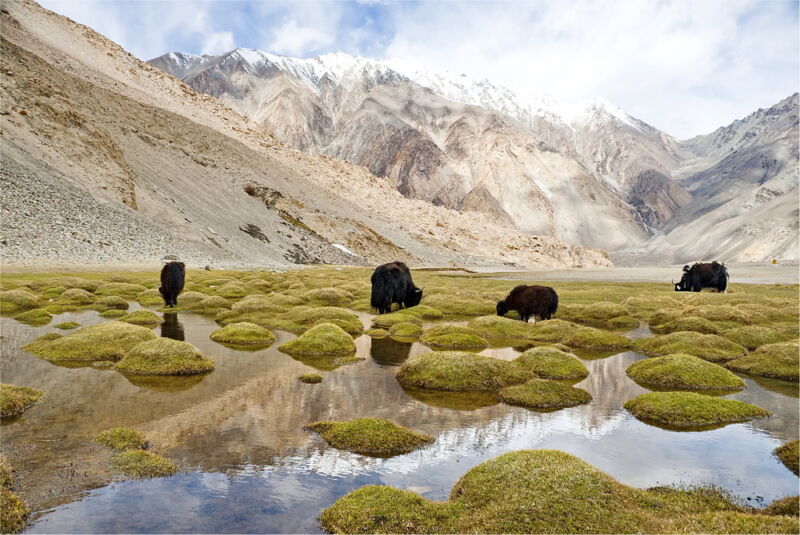 Ladakh is quite famous for its incandescent mountains and longing valleys. All of which makes it a hot favorite amongst travelers.
Some top-notch places for trekking and camping include Tso Moriri, Stok Kangri, Chadar, and Markha Valley.
The summer season in Ladakh is eagerly anticipated by travelers from far and wide. Summer gives tourists of all kinds the to enjoy a land as unique as Ladakh.
Visiting Ladakh is placed amongst the loveliest summer holiday destinations in India.
Additionally, the summer season in Ladakh is also packed with many cultural and religious festivals.
The famed Hemis Festival along with plenty of other festivals like the Ladakh Festival and Sindhu Darshan Festival are all celebrated in the summer months.
Furthermore, the season is also perfect for trying a large number of adventure activities in Ladakh such as trekking, mountain climbing, motorbiking, and plenty of other heart-racing gigs.
Mahabaleshwar: Evergreen Forests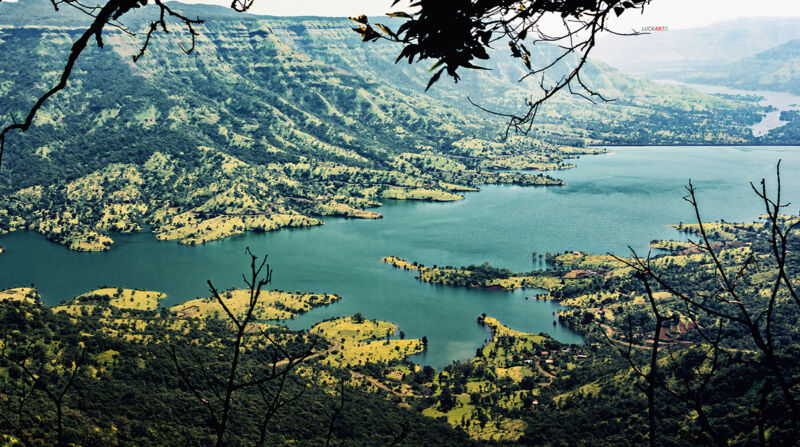 Going to Mahabaleshwar is one of the best weekend getaways from Mumbai for all seasons. But it is also among the best places to visit in India in the summer.
Mahabaleshwar is a quaint hill station that is truly a magical place to experience.
It's the perfect relief from the scorching heat of the city and a place for a rejuvenating vacation with your friends.
There are plenty of mystical tourist spots for adventure enthusiasts and nature lovers to unwind their minds, body, and soul.
Right from adventure activities like kayaking and boating to sightseeing at various magnificent spots, this famous hill station has something for everyone.
Apart from the tranquil picnic spots, Mahabaleshwar boasts some colonial architectural structures, historical sites, and religious shrines
Manali: Gorgeous Flora and Fauna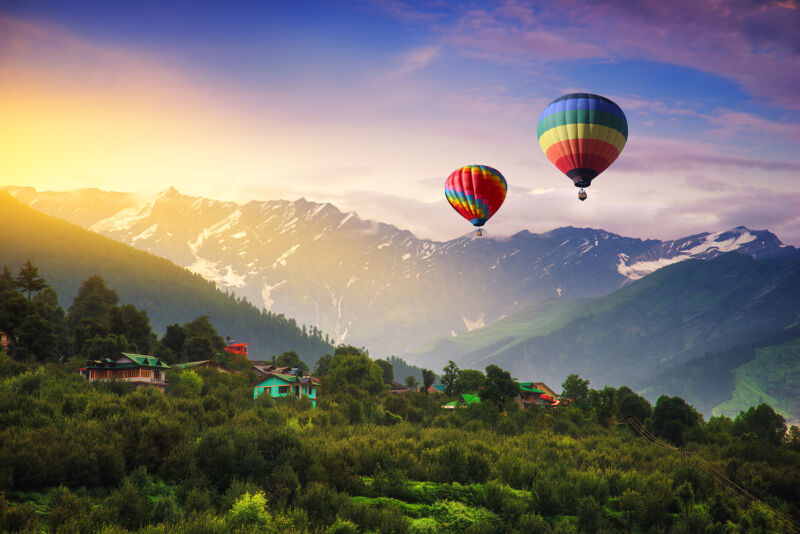 Manali is among the most beautiful places to visit in India in the summer. With the average high temperatures varying between 25-28 degrees C, this is the time when the comfort level is abundant.
Probably the busiest time of the year. Tourists and travelers from all across India and abroad drop by Manali to enjoy the set of enthralling and exciting activities.
Such activities are rafting on the stream, paragliding in the stern wind, trekking, rock climbing, and many more.
Mussoorie: Untouched Beauty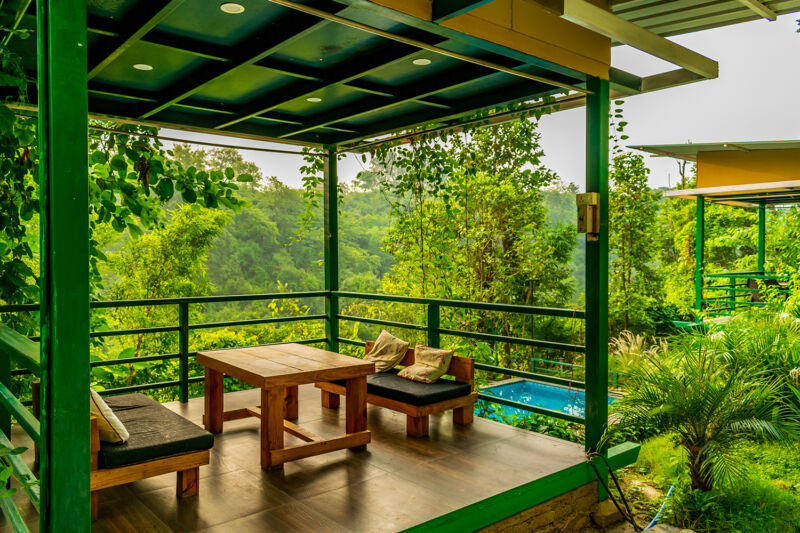 Whether you are a mountain person or not, the untouched beauty of Mussoorie will leave you spellbound.
The temperature may rise up to 37 C on an odd day. But summer is still considered to be the most pleasant weather to go to Mussoorie.
Also, a great time to pursue adventure sports. You will also enjoy the scenic beauty and the amazing sunsets and sunrises during these months.
Nandi Hills: Adventure Retreat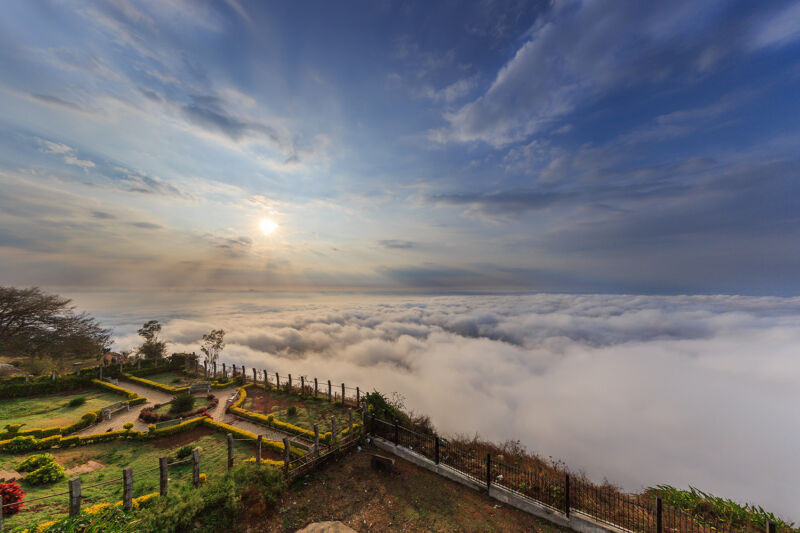 If you are in Bangalore, the closest place you can go to in summer is Nandi Hills.
A place that once served as the summer home of Tipu Sultan. Nandi Hills is a hill fortress now a popular retreat spot for the many who are for a quick break from the mundane.
At 4851 ft and the presence of lush greenery, Nandi Hills makes a good escape to indulge in adventure activities such as cycling, rope-course, trekking, or even bird-watching.
Ooty: Lush Woodlands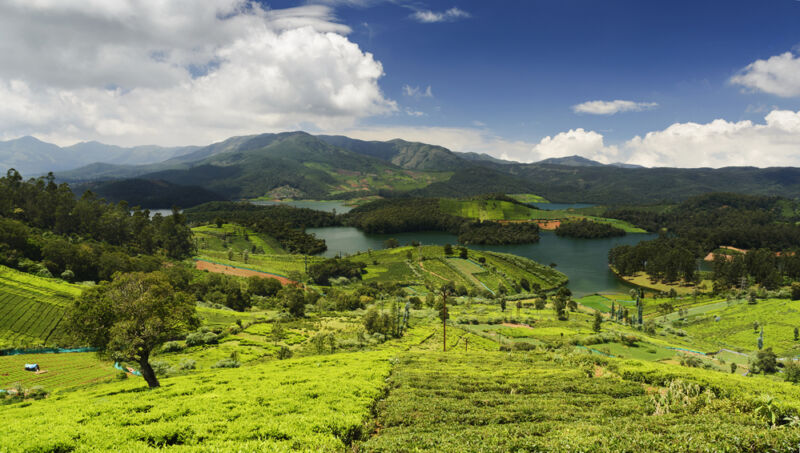 Udhagamandalam or Ooty is a heavenly hill station in South India. Named "Queen of the Hill stations", Ooty is the perfect tourist destination for enjoying some magical moments amidst scenic landscapes and beautiful weather.
The lush woodlands, manicured gardens, shimmering lakes fringed with massive dams, and the coos of Nilgiri Mountain Railway meandering through the hillocks will leave you spellbound.
Pahalgam: For Horse Riding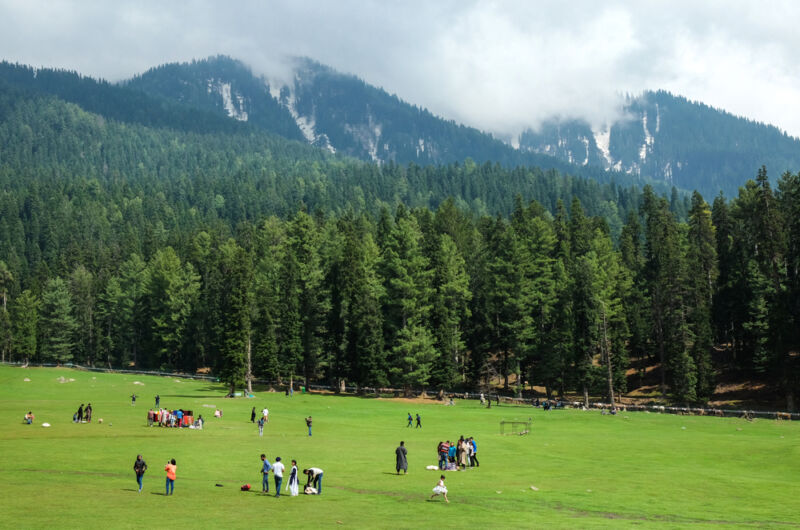 Going up towards Kashmir, there are many heartwarming places that are perfect for a summer vacation.
It offers surreal and blissful views and you can indulge in various activities like horse riding, and cable car rides.
There are also many places to witness like Betaab Valley, Lidder River, and more.
Spiti: A Perfect Summer Retreat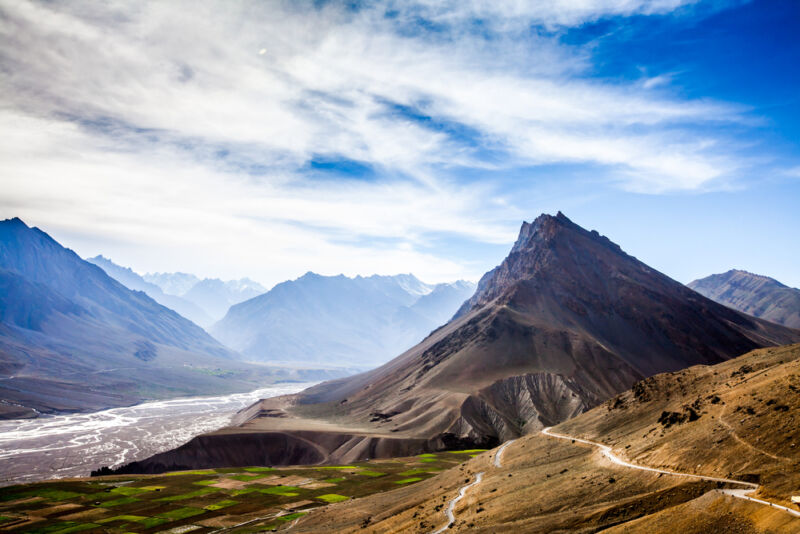 Roll in summers like never before at one of the most famous hill stations in Himachal Pradesh. It offers exceptional views of snow-capped mountains and deserts that will treat your eyes.
Every year thousands of travelers like you satiate their hunger for extraordinary experiences.
Marvel at the wondrous structure of the Ki Monastery. And get ready to be amazed by the Tabo Monastery – a 1020-year-old UNESCO World Heritage Site.
Srinagar: Lake of Flowers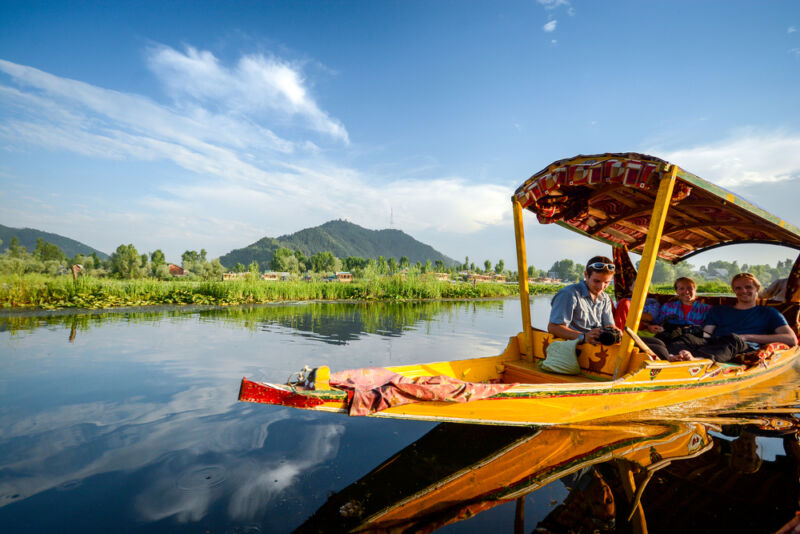 The summer capital of the Indian state of Jammu and Kashmir, Srinagar witnesses a huge tourist footfall at all times of the year.
However, travelers consider it to be the best time to visit when it blooms in its full glory.
There are beautiful Mughal Gardens, religious centers sporting beautiful architecture, houseboats on the majestic Dal Lake, apple orchards, and shopping areas that'd keep you busy all day.
Go for a shikara ride, get to know about the different types of flora and fauna of Dachigam National Reserve, and spend a little time at the Shankaracharya Temple.
Shimla: Rich History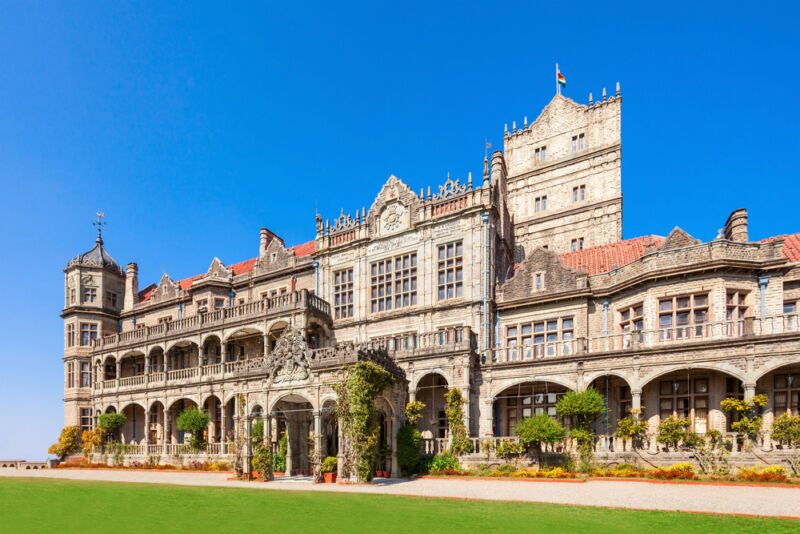 One destination that has been a favorite for family vacations in India is Shimla. Being a popular hill resort, this capital of the state of Himachal Pradesh is at the top of the list of many travelers.
For the reason of having easy accessibility, developed infrastructure, attractive tourist spots, and a salubrious climate.
Apparently, Shimla has every quality that makes it the best contender for a hassle-free family tour in India.
Almora: Colonial Charm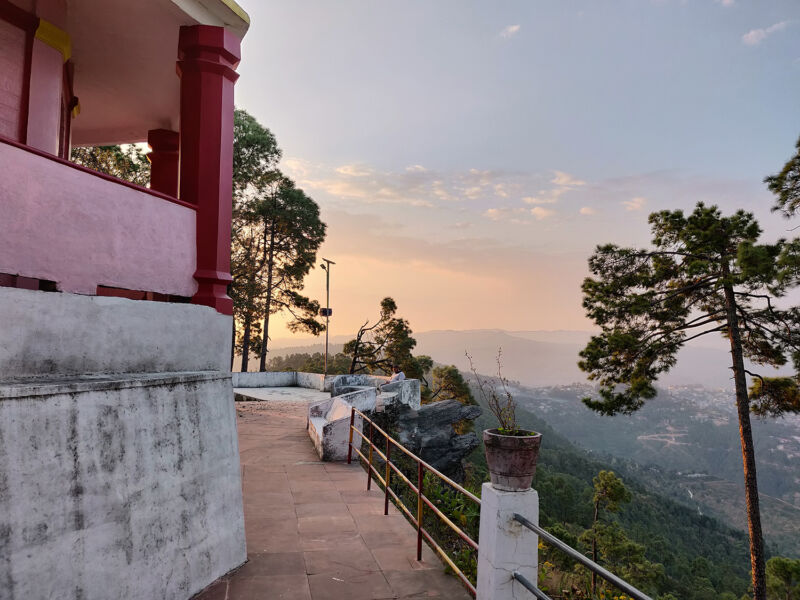 One place in the north where you will find amazing weather even in the summer is Almora. Just beyond Nainital lies a quaint, little of Almora known for its heritage sites and colonial charm.
The deluge of centuries-old Almora temples which are a remarkable example of architecture will take you back in time.
And, its invigorating air and verdant greenery are too much for the city people to take in.
Gokarna: Pristine Waters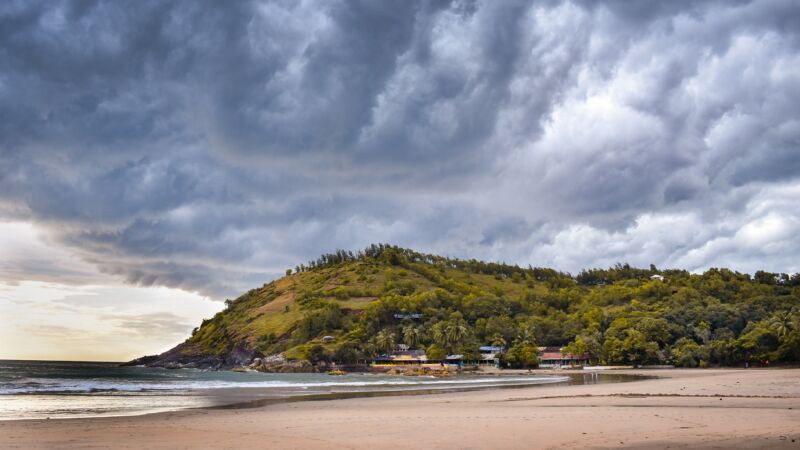 If you are ready to bare the Indian sun and heat, Gokarna is a good place to go. Despite the summer sun, the high outcrop of the hills will keep the beach in the shadows all morning.
That means Gokarna and the even better bay of Kudle Beach will be in the shadows.
Although in Gokarna in summer, one can experience a very hot and humid climate, beaches can definitely be added to your bucket list.
The true charm of Gokarna is that it is both a beach as well as a religious destination at the same time.
Rishikesh: Yoga Capital of the World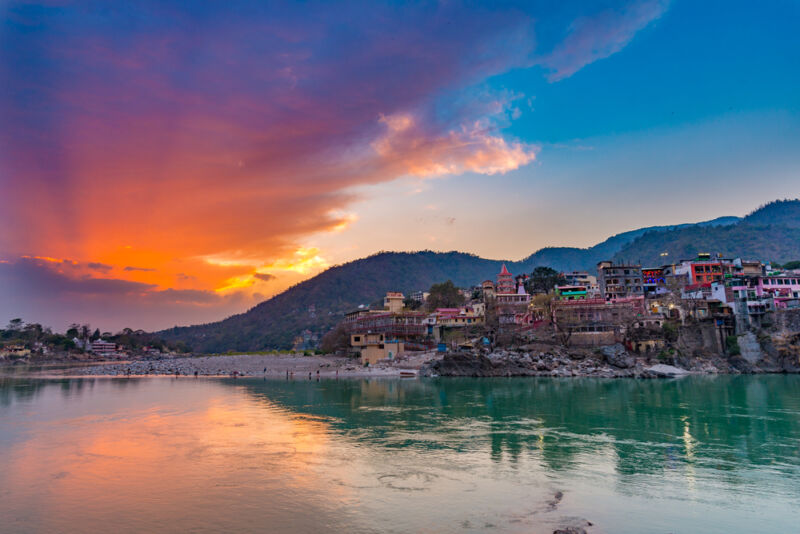 The birthplace of yoga is Rishikesh. It attracts spiritual-seekers who come to meditate, do yoga, and learn about other aspects of Hinduism.
Speaking about Rishikesh, this is the place where The Beatles wrote many of their songs. As Rishikesh is at the foothills of the Himalayas, it provides a cool escape during the hotter months.
Likewise, It is also famous for adventure activities like river rafting and bungee jumping. It also attracts a lot of youngsters for a short getaway.
Thekkady: Unforgettable Natural Beauty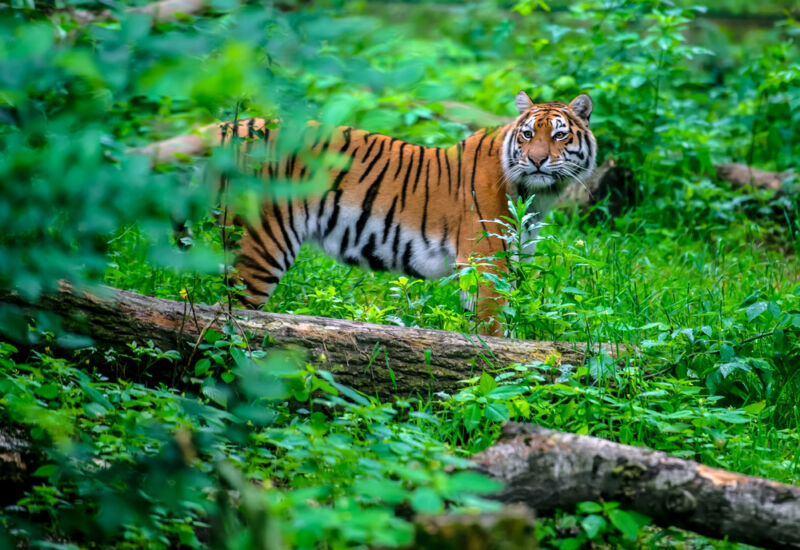 This very name invokes images of elephants, unending chains of hills, and spice-scented plantations. Not to mention Periyar National Park – one of the finest wildlife reserves in India.
Wild animals come out in the open for water and that's why summer in Thekkady works well for wildlife enthusiasts and curious animal-loving kids.
Activities? You have plenty to do! Boating, Bamboo Rafting, Nature Walks, Elephant safari, Jungle Shepherding, Jeep rides, and Trekking are just a few.
Mysore: For The Royals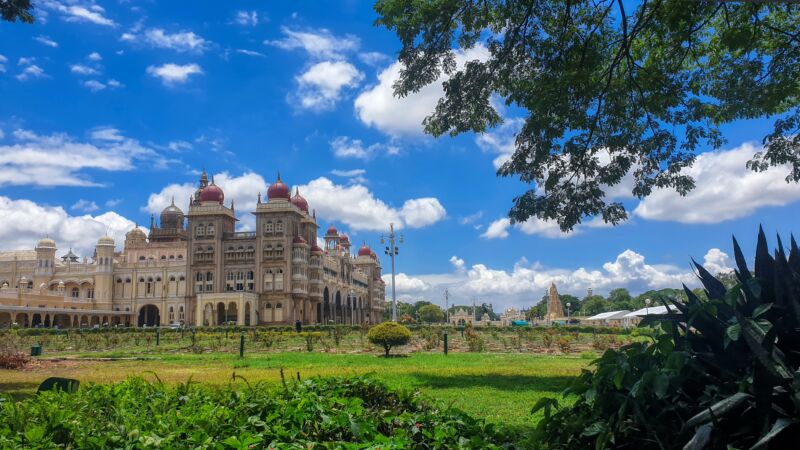 Up for a historic vacation this summer? Enjoy Mysore's regal beauty and amazing palaces and gardens. In all honesty, this princely state totally deserves to be at the top of your bucket list.
Though the days could be quite a bit too sunny, so you must visit Mysore Palace at night.
Besides, you'll find that summer nights are pleasant and all the attractions of the city are lit with beautiful lighting.
Mount Abu: Only Hill Station In Rajasthan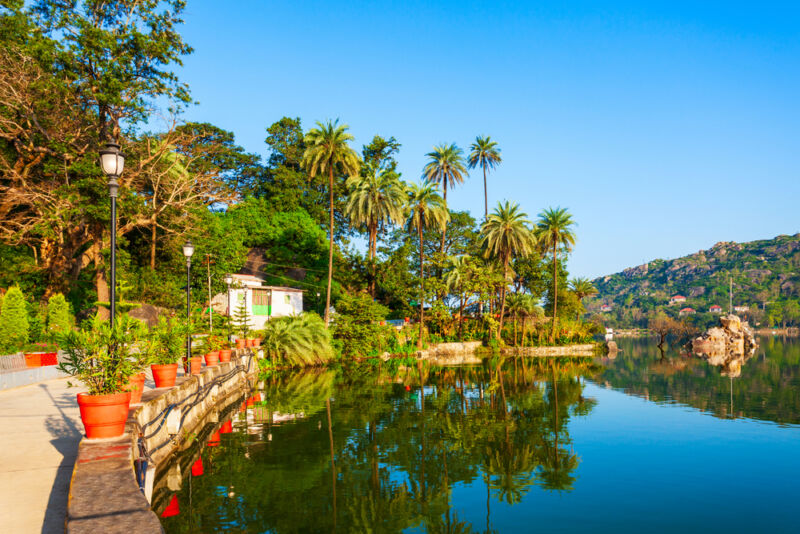 The town of Mount Abu guarantees a lot of hustle-bustle to the tourist. And, on the other hand, if you are looking for peace then visiting the Jain temples is a complete must.
The summer days are warm and the evenings will be chill and comfortable. This is the best time for outdoor activities and views, and also the sky will be clear for enjoying spotless panoramic views.
This is also the month for cultural festivals like the Gangaur festival and others. Lastly, stop over at Nakki Lake for a quick boating trip for a refreshing break.
Kanatal: For Peace Lovers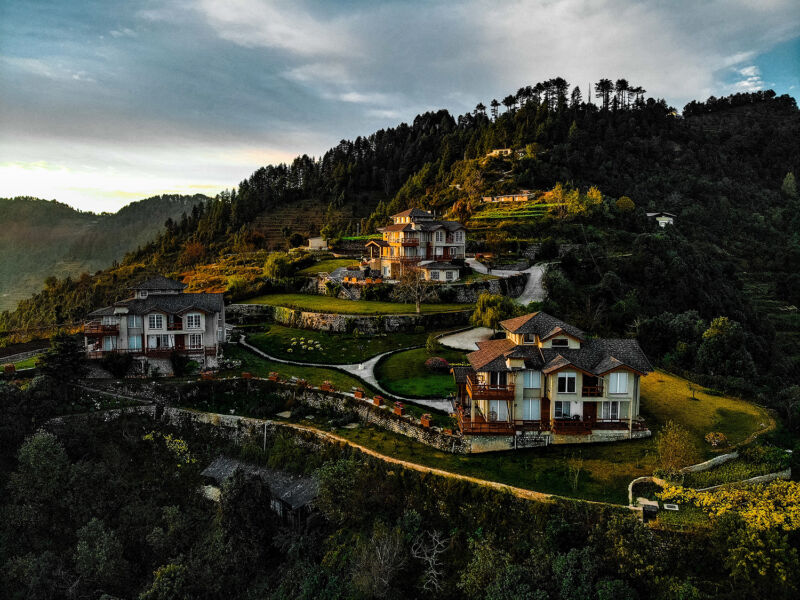 The place is indeed one of the peaceful hill stations for tourists in Uttarakhand. It can be counted among the best tourist places in the Garhwal region.
There are many places that you can visit during your trip to Kanatal, and the Surkhanda temple is the most popular religious destination.
You can also take a walk through the Kodia Jungle, which is a dense forest area located at a distance of around one kilometer away from Kanatal.
You can spot a few wild animals by taking a ride through the jungle in a jeep, and you can also see Tehri Dam and many natural springs that are quite prevalent in the region.
Kinnaur: The Land Of Apples And Gods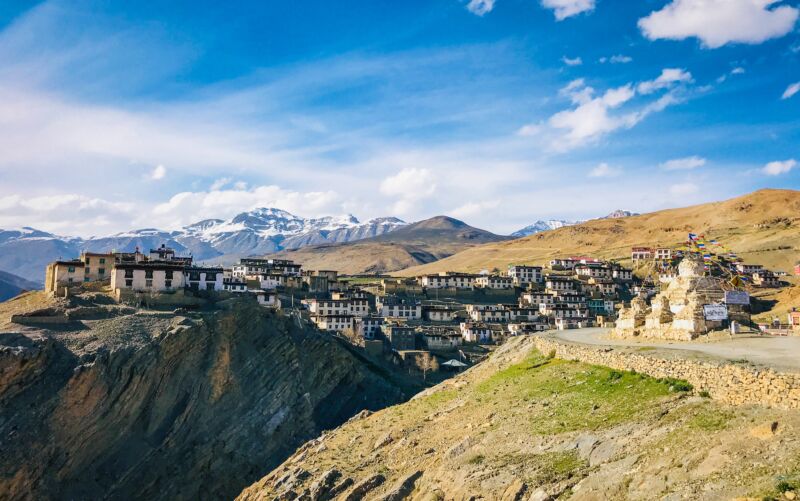 Look at the Kinnaur Valley – one of the most beautiful valleys and one of the 12 districts of Himachal Pradesh.
It is renowned for apples and orchards, lovely meadows covered with dense woods, and as a matter of fact, some most adventurous routes cut through these valleys and make for a mesmerizing road trip.
This area has the right kind of adventure to offer especially on road trips.
Darjeeling: Tea Garden Paradise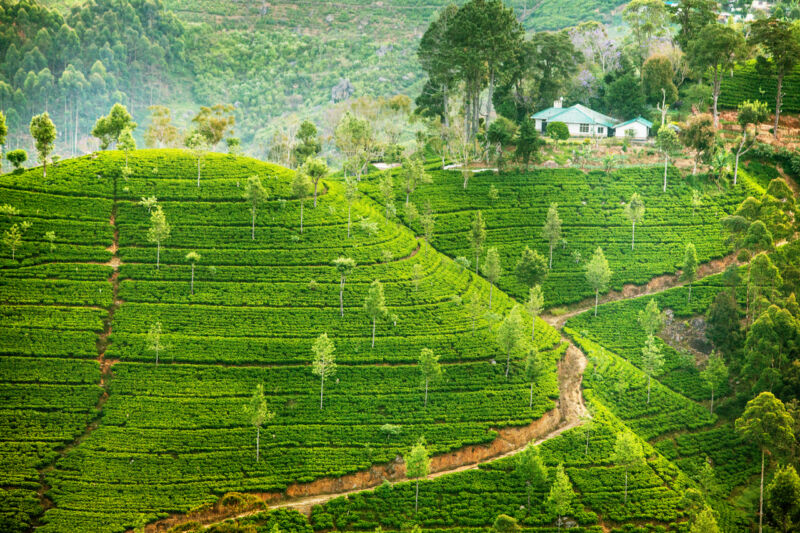 A popular hill station perched high in the Himalayas on the northern edge of West Bengal, Darjeeling also gives its name to the world's best tea.
Though Darjeeling is lashed by the summer monsoon, it still offers an escape from the heat of lower-lying regions.
Also, enjoy the Victorian-era holiday atmosphere, views of some of the world's highest mountains, touring the surrounding tea gardens, and Tibetan culture.
Afterward, take the poignantly slow Toy Train from Siliguri and you will find yourself in tune with Darjeeling's timeless appeal.
Andaman and Nicobar Islands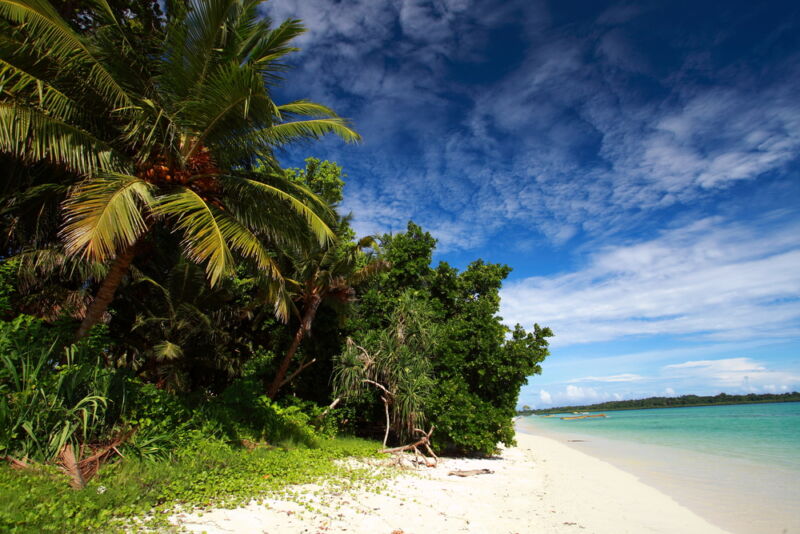 While the weather in some parts of the country can be quite extreme in summer, others can prove to be a paradise for nature lovers.
Andaman is one of those destinations that you should not miss when you visit India in the summer.
A trip to Andamans can't be complete without water sports such as jet-skiing, parasailing, surfing, scuba diving, and snorkeling.
And there's nothing more refreshing than getting an adrenaline rush in the deep azure waters of an island in summer.
After that, you can enjoy lavish cruise rides in the summer here.
You'll also enjoy the fact that the entire island is surrounded by lush greenery, and there is a warm, soothing sea breeze blowing at all times.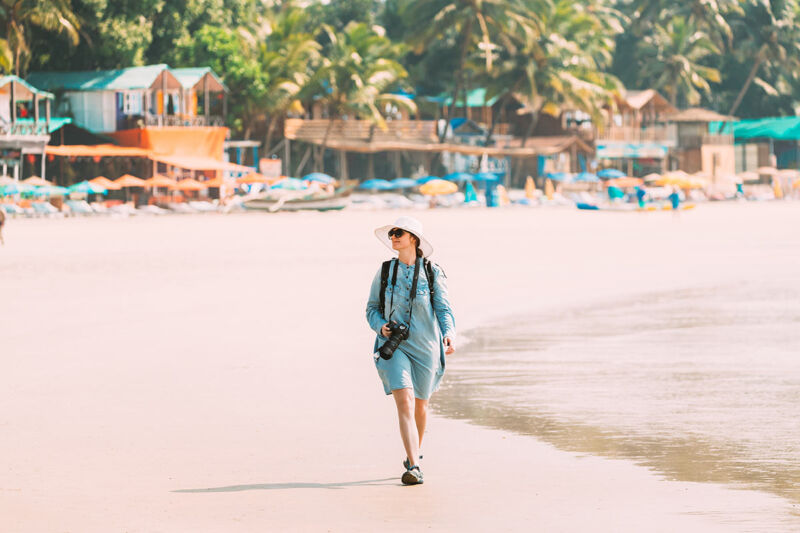 Shop Essentials for India's summer escapade
---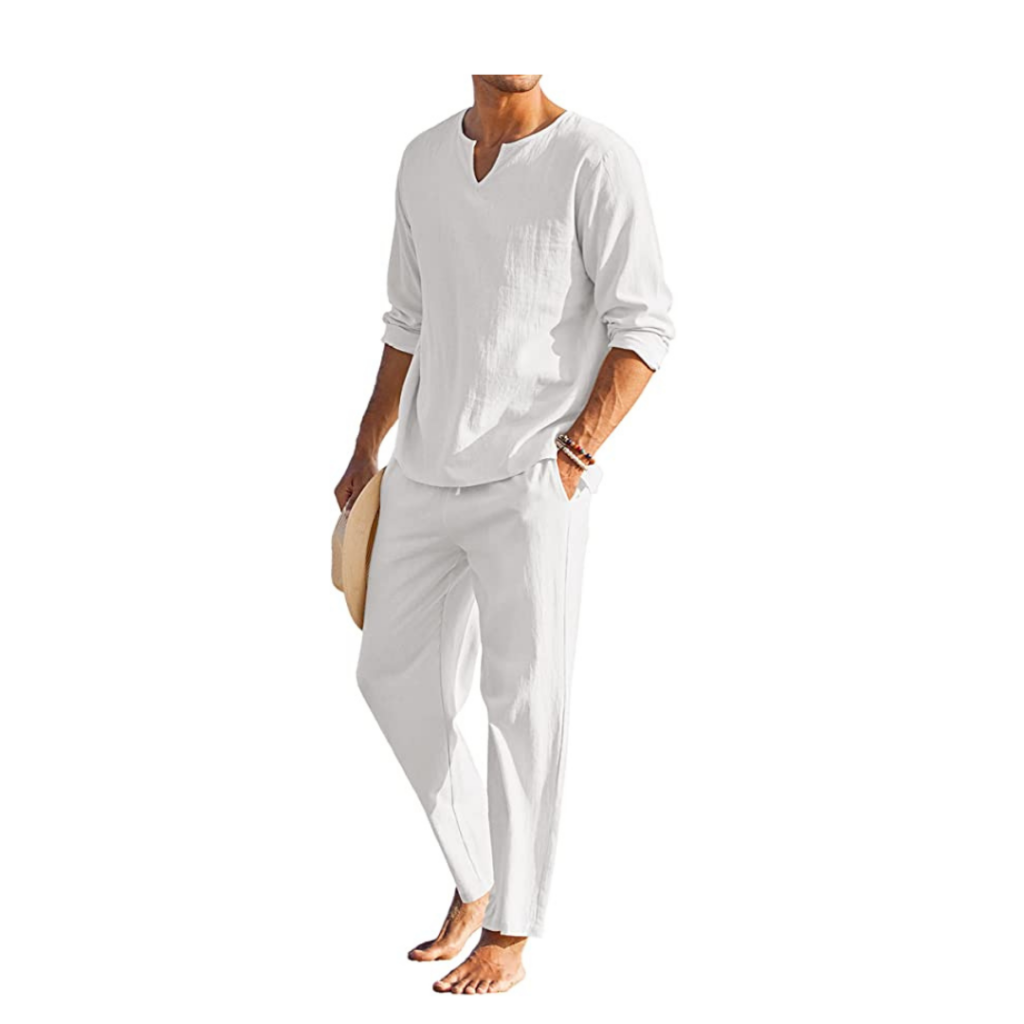 ---
India offers a plethora of breathtaking summer destinations that are sure to leave you mesmerized. Whether you seek the tranquil beauty of hill stations like Shimla and Ooty, the enchanting backwaters of Kerala, or the pristine beaches of Goa and Andaman, India has it all. Immerse yourself in the rich cultural heritage, indulge in delicious local cuisines, and also embrace the warm hospitality. Embark on a memorable journey through these 25 destinations and create unforgettable memories that will last a lifetime. Get ready to experience the wonders of India's summer paradise like never before.