India, famous for its bustling cities, ancient temples, and spicy cuisine, also boasts some of the most breathtaking beaches you'll ever come across. Whether you're a beach enthusiast, an adventure seeker, or simply looking for a serene escape, India's coastline has it all. Get ready to discover the irresistible allure of India's sun-kissed beaches that will leave you longing for more. Picture this: a coastline that stretches for thousands of kilometers, encompassing a diverse range of beach destinations.
India's coastline is a dream for beach lovers, offering an incredible variety of landscapes, cultures, and experiences. Along the western coast, you'll find the lively and vibrant beaches of Goa, where the party never stops. Heading south, Kerala awaits its palm-fringed shores and serene backwaters, providing the perfect setting for relaxation and Ayurvedic treatments. On the eastern coast, the exotic Andaman and Nicobar Islands beckon with their untouched beauty, crystal-clear waters, and treasure trove of marine life. And that's just the beginning
Western Coast
Goa's beach culture and vibrant atmosphere:
When it comes to beach culture, there's no place quite like Goa. Goa has gained a reputation as the ultimate beach destination, drawing travelers from around the world. What sets Goa apart is its unique blend of laid-back vibes, electrifying energy, and a distinct bohemian spirit. The beach culture in Goa is alive and thriving, offering a vibrant atmosphere that is impossible to resist.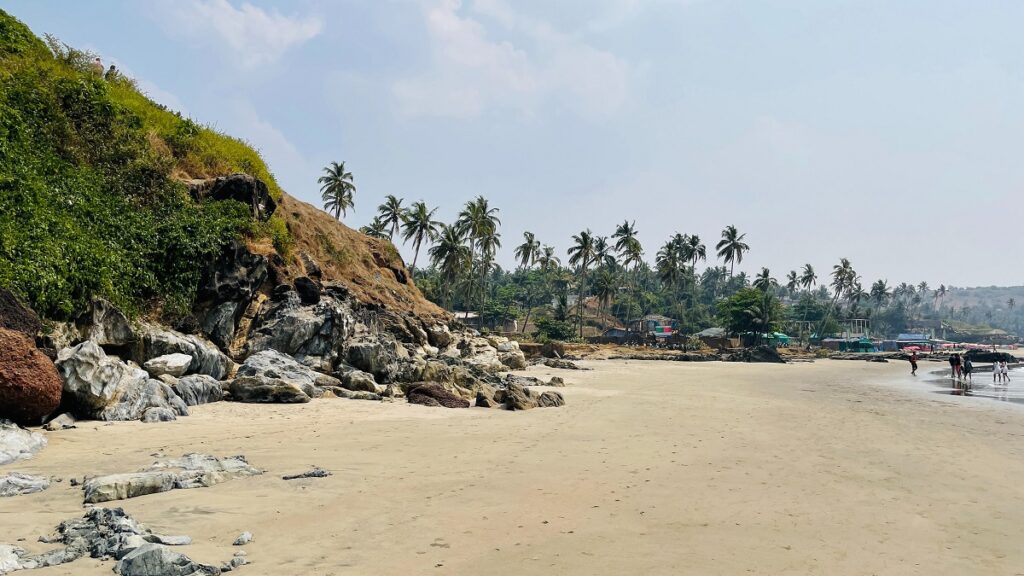 Popular beaches in North Goa:
Three names often come to mind: Calangute, Baga, and Anjuna. Calangute Beach, often referred to as the "Queen of Beaches," is a bustling hub that attracts both domestic and international tourists. It offers a wide stretch of golden sand dotted with beach shacks, water sports activities, and a lively atmosphere. Nearby, Baga Beach is another hotspot popular for its energetic nightlife and beach parties. From beachfront clubs to open-air markets. Baga offers a lively and bustling experience that keeps the fun going long after the sun sets. For a more bohemian and alternative vibe, head to Anjuna Beach. Famous for its Wednesday flea market, Anjuna draws a diverse crowd of backpackers, artists, and hippies.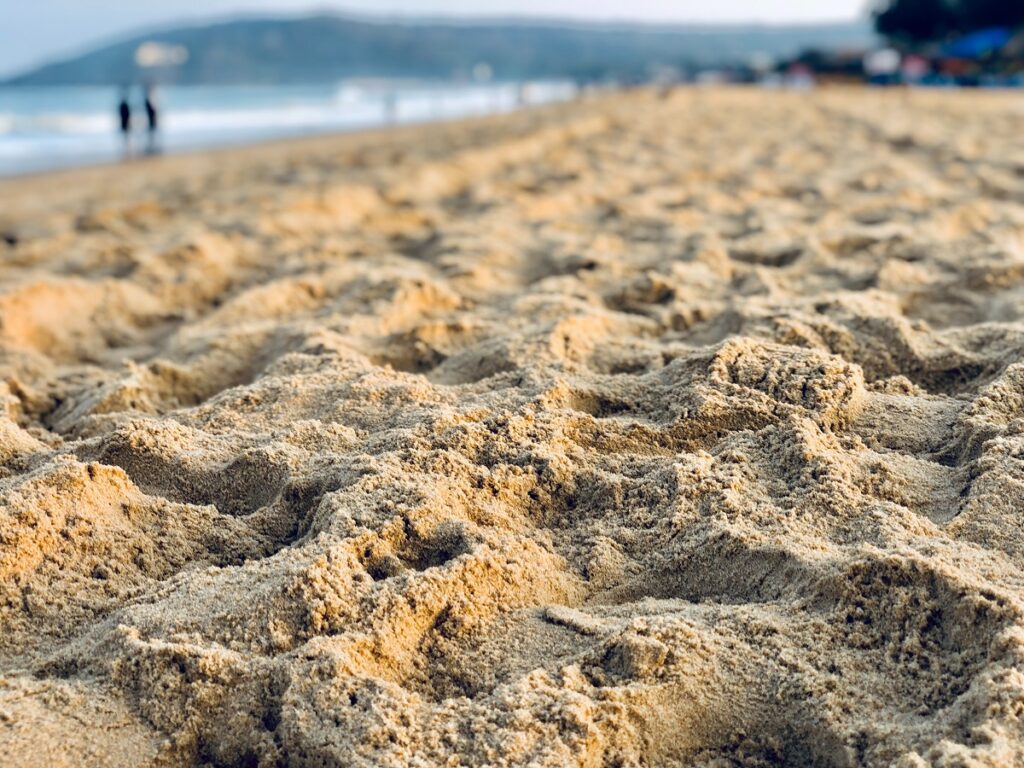 Serene beaches in South Goa:
While North Goa thrives on its energetic ambiance, the beaches of South Goa offer a more serene and laid-back experience. Palolem Beach is one of the most picturesque beaches in Goa. It boasts a crescent-shaped shoreline surrounded by lush greenery. It's an ideal spot for those seeking tranquility, with its calm waters and palm-fringed shores. A short distance away, Agonda Beach provides a secluded haven for nature lovers. With its pristine sands, swaying coconut trees, and crystal-clear waters, Agonda offers a peaceful escape from the crowds. Another gem in South Goa is Varca Beach, known for its tranquility and pristine beauty.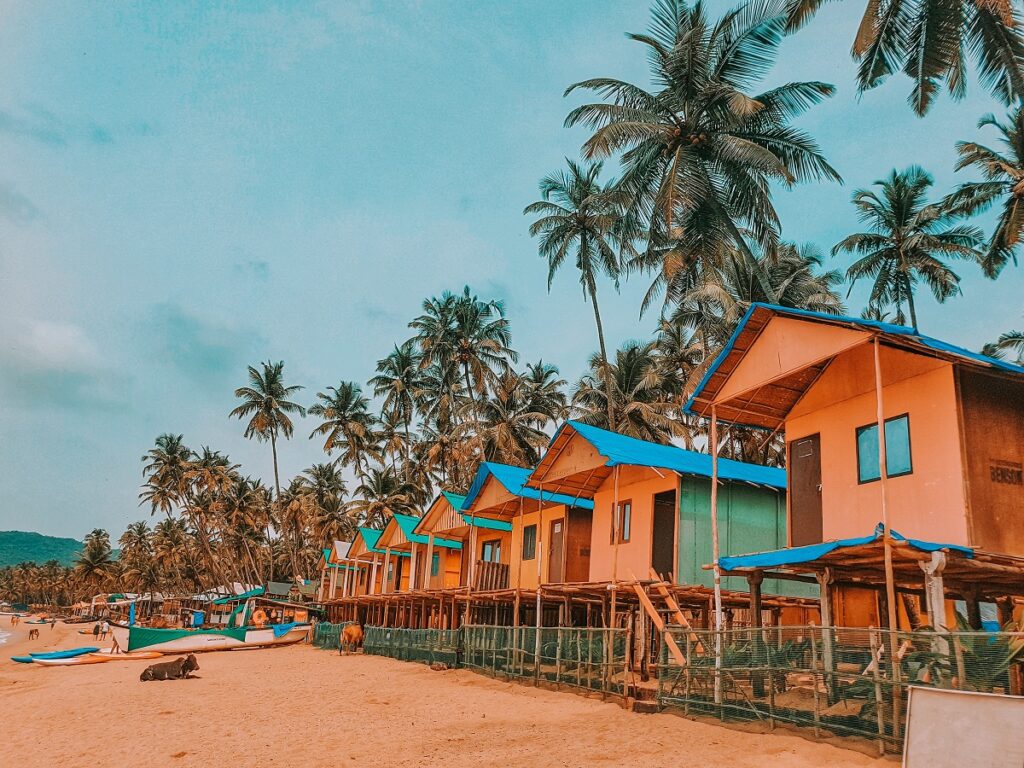 Maharashtra
Mumbai's iconic beaches:
Mumbai is not only popular for its vibrant city life and Bollywood glamour but also for its iconic beaches. Juhu Beach, one of the most popular beaches in Mumbai, attracts locals and tourists alike. Stretching along the Arabian Sea, Juhu Beach offers a lively atmosphere with a bustling promenade lined with street food stalls, local vendors, and entertainment options. It's a spot for locals to enjoy a leisurely stroll, and savor delicious Mumbai street food like pani puri and bhel puri. Versova Beach in the western suburbs of Mumbai, has gained fame in recent years for its transformation efforts led by local volunteers. It's not only a picturesque stretch of sand but also a testament to community-driven initiatives for cleaning and preserving the beach. Versova Beach is an ideal place for a peaceful walk, and perhaps spotting Olive Ridley turtles during their nesting season.
Tranquil beaches in Maharashtra:
Beyond the bustling cityscape of Mumbai, Maharashtra is home to some serene and picturesque beaches that offer a tranquil escape. Ganpatipule Beach, located on the Konkan coast, is popular for its pristine beauty and religious significance. Another popular destination for a coastal retreat is Alibaug. Situated just a short ferry ride away from Mumbai, Alibaug offers tranquil beaches surrounded by coconut groves and historic forts. Kihim Beach, in particular, is a hidden gem popular for its serene ambiance and scenic beauty. Maharashtra's tranquil beaches offer a serene respite and an opportunity to connect with nature and find solace by the sea.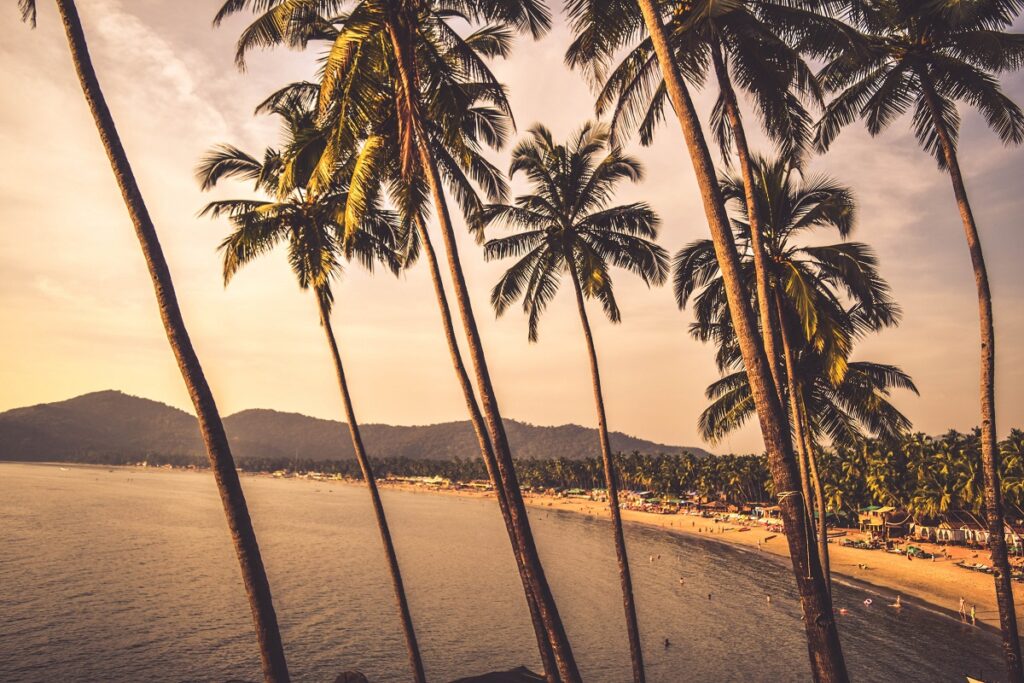 Kerala
Kerala's coastline is a haven for beach lovers, offering a blend of natural beauty, cultural heritage, and a serene atmosphere. . With its pristine beaches, clear blue waters, and breathtaking sunsets, Kerala's coastline presents a postcard-perfect setting.
Beautiful beaches in Kerala:
Among the many jewels adorning Kerala's coastline, two beaches stand out for their natural beauty and unique charm: Kovalam and Varkala. Kovalam Beach, located near the capital city of Thiruvananthapuram, is one of Kerala's most famous beach destinations. This crescent-shaped beach offers a blend of golden sands, gentle waves, and coconut palms that fringe the shoreline. Kovalam is famous for its lighthouse, which provides panoramic views of the coast.
Varkala Beach is renowned for its dramatic cliffs that overlook the Arabian Sea. This stunning setting makes Varkala Beach truly unique among Kerala's beaches. The beach is also famous for its natural mineral springs, believed to have therapeutic properties. Varkala Beach offers a tranquil and spiritual ambiance, attracting travelers seeking a rejuvenating experience by the sea.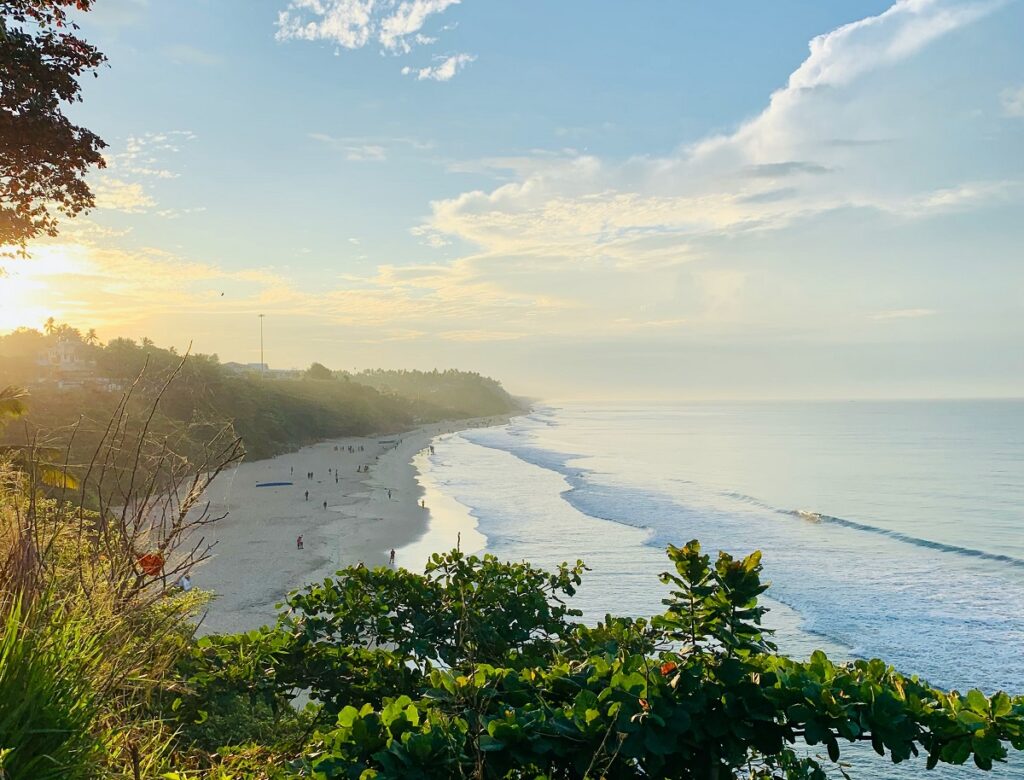 Ayurvedic treatments and beachside resorts:
Kerala is popular for its Ayurvedic traditions, and the beach destinations provide an ideal backdrop for holistic healing. Visitors can enjoy a range of Ayurvedic therapies, massages, and wellness treatments that promote physical and mental well-being. These traditional therapies, combined with the soothing sound of waves and the gentle sea breeze, create a truly rejuvenating experience.
Kerala's beachside resorts offer a unique chance to immerse oneself in the coastal ambiance while enjoying luxurious amenities. From eco-friendly cottages nestled amidst lush greenery to boutique resorts with stunning sea views. Kerala's beachside accommodations cater to diverse tastes and budgets.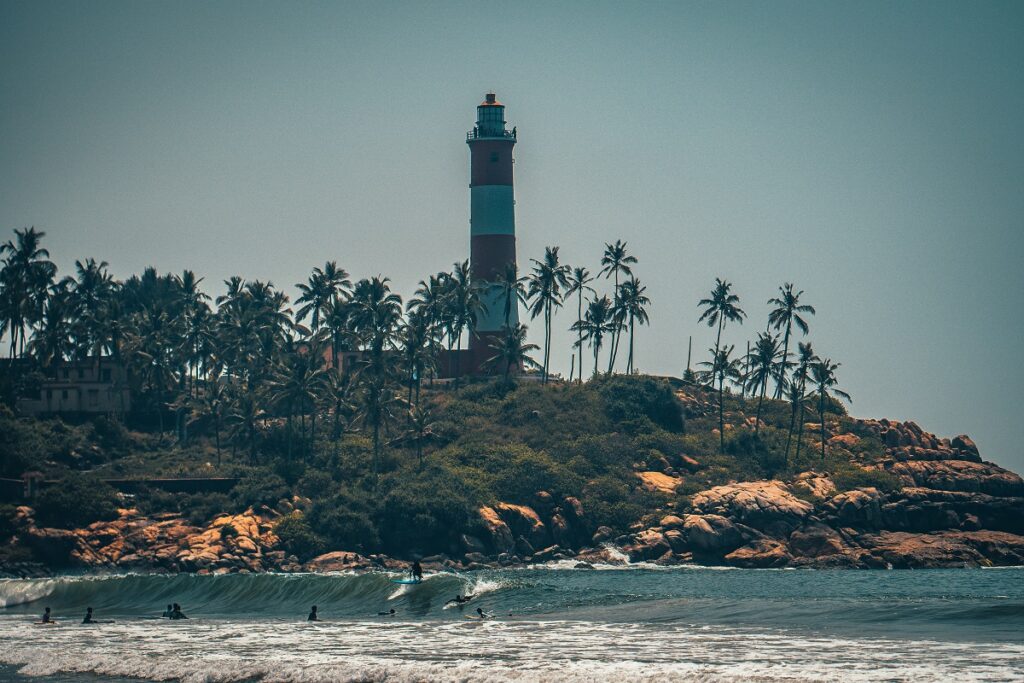 Eastern Coast
Andaman and Nicobar Islands
In the azure waters of the Bay of Bengal, the Andaman and Nicobar Islands form a tropical paradise popular for their untouched beauty and pristine beaches. The Andaman and Nicobar Islands are a haven for nature enthusiasts, offering a tranquil escape from the bustling mainland. The islands are relatively unexplored. Their beaches retain their natural allure, making them a perfect destination for those seeking secluded and idyllic coastal retreats.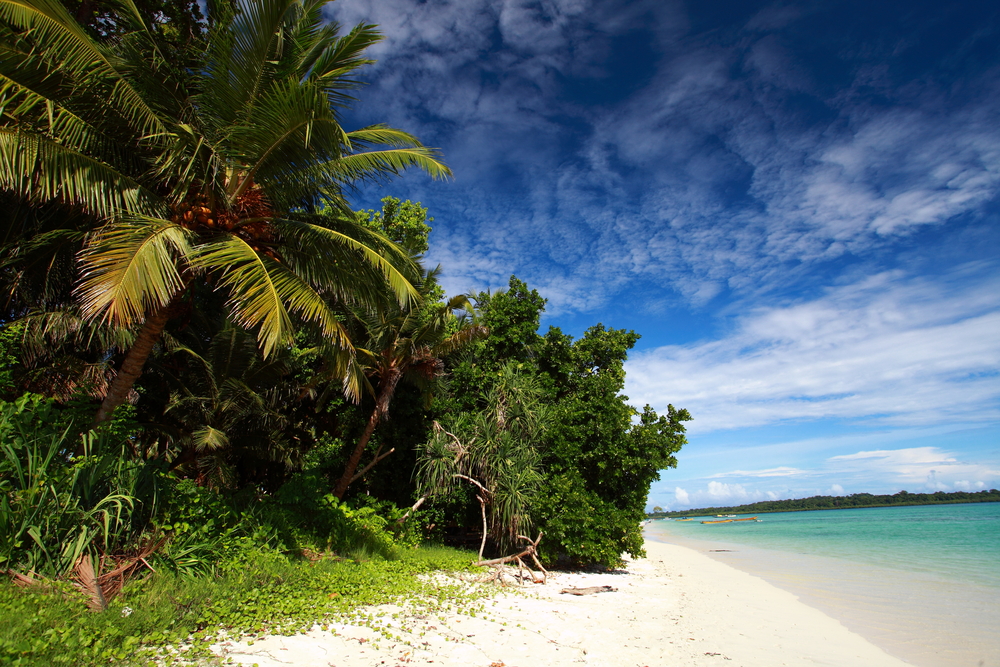 Must-visit beaches in Andaman and Nicobar Islands:
When it comes to breathtaking beaches in the Andaman and Nicobar Islands, two names consistently top the list: Radhanagar Beach and Corbyn's Cove. Radhanagar Beach, located on Havelock Island is one of the best beaches in Asia. Its powder-soft sands, turquoise waters, and lush green surroundings create a mesmerizing tropical paradise.
Corbyn's Cove Beach, near the capital city of Port Blair, offers a picturesque setting with its tranquil blue waters, coconut palms, and pristine sands. The beach offers a range of water activities such as jet skiing and banana boat rides. Corbyn's Cove Beach also provides stunning views of the nearby Snake Island.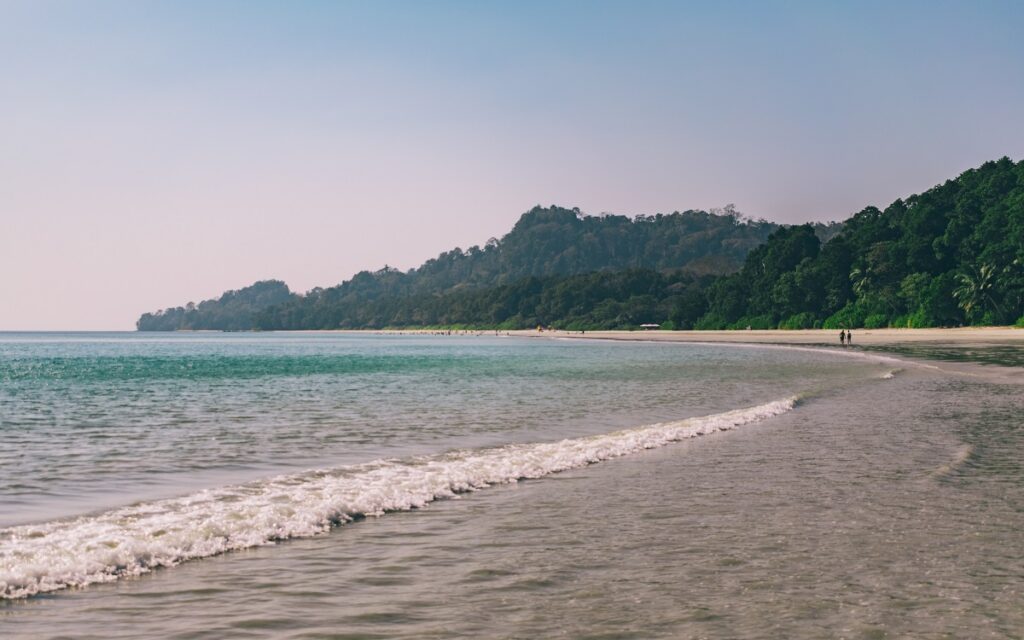 Unique marine life and water activities:
The Andaman and Nicobar Islands are famous for their rich marine biodiversity. Snorkeling and scuba diving enthusiasts flock to these islands to explore vibrant coral reefs, swim alongside exotic fish, and marvel at the colorful underwater ecosystems. Popular diving spots such as Havelock Island's Elephant Beach and Neil Island's Bharatpur Beach offer incredible opportunities to witness the mesmerizing marine life up close.
For those seeking adventure, the Andaman and Nicobar Islands offer a plethora of water activities. From kayaking through mangrove forests and paddleboarding in tranquil lagoons to thrilling underwater sea walks and deep-sea fishing expeditions, the islands cater to a wide range of interests. Exploring the islands' waters and engaging with the unique marine life creates unforgettable memories for adventurers and nature lovers alike.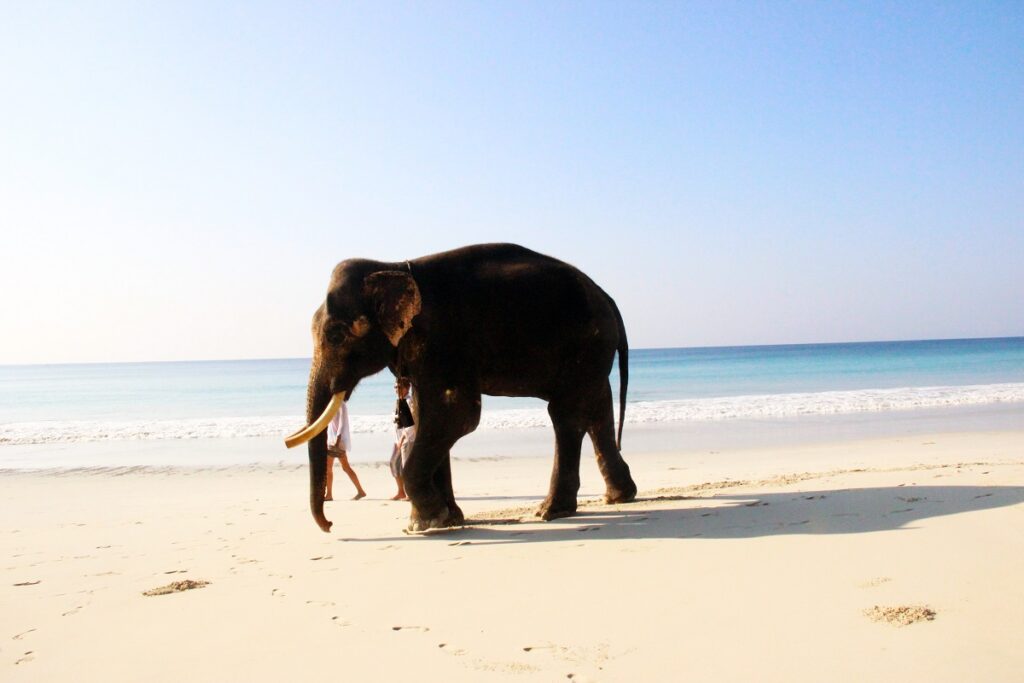 Odisha
Odisha on the eastern coast of India boasts a long coastline that stretches for over 480 kilometers along the Bay of Bengal. This coastal state is not only famous for its stunning beaches but also for its rich cultural heritage. Odisha has a history dating back thousands of years, with a legacy of magnificent temples, ancient ruins, and vibrant arts and crafts. The coastal regions of Odisha provide a unique blend of natural beauty and cultural treasures. From pristine beaches to architectural marvels, Odisha offers a diverse and captivating experience for visitors. Explore the coastline and immerse yourself in the cultural heritage that permeates every corner of this enchanting state.
Temple visits and local cuisine in Odisha:
Odisha is also known for its magnificent temples that reflect the state's rich cultural heritage. A visit to Odisha is incomplete without exploring the famous temples that dot the landscape. The most famous among them is the Jagannath Temple in Puri, dedicated to Lord Jagannath, one of the most revered deities in Hinduism. The temple is a significant pilgrimage site and attracts millions of devotees and tourists every year. The architectural grandeur, intricate carvings, and religious fervor make it a must-visit destination for spiritual seekers. Other notable temples include the Konark Sun Temple, a UNESCO World Heritage Site famous for its architectural brilliance, and the Lingaraj Temple in Bhubaneswar, known for its architectural style and religious significance.
While exploring Odisha's cultural treasures, one must not miss out on the opportunity to savor the delectable local cuisine. Odisha's cuisine is a delightful blend of flavors and unique culinary traditions. From the famous "Mahaprasad" offered at the Jagannath Temple in Puri to the street food delights of Cuttack, the food of Odisha tantalizes the taste buds. The cuisine is known for its use of mustard oil, panch phoron (a blend of five spices), and a variety of seafood delicacies. Mouthwatering dishes like Chhena Poda (a sweet made from cottage cheese), Dalma (a lentil and vegetable stew), and Machha Besara (fish cooked in mustard gravy) are just a few examples of the culinary delights that await visitors.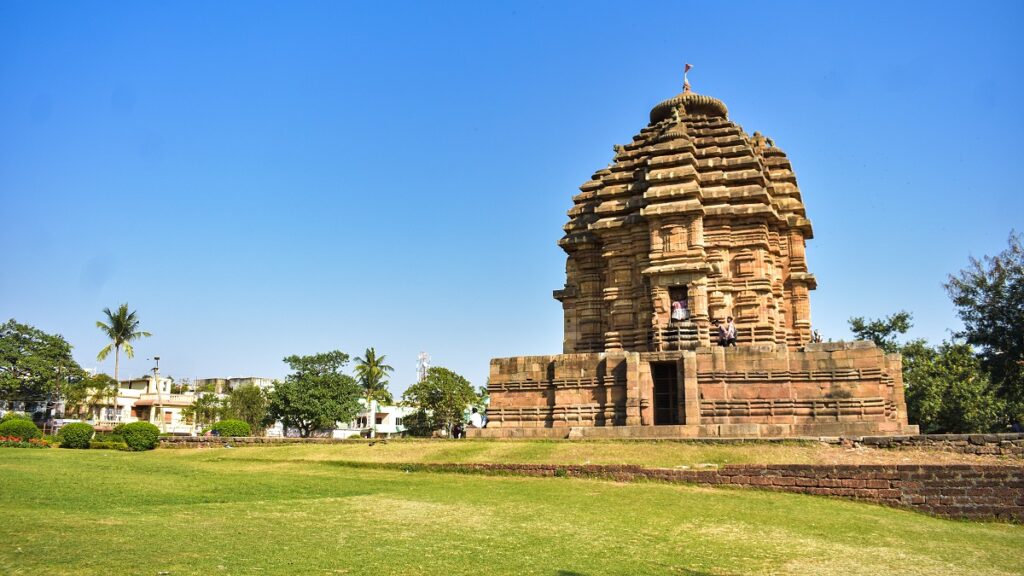 Tamil Nadu
Tamil Nadu, a state on India's southeastern coast, is home to a myriad of captivating beaches. The capital city, Chennai, boasts a unique blend of urban vibrancy and coastal charm. Chennai's urban beaches, including Marina Beach and Elliot's Beach, are not only popular among locals but also hold historical significance. Marina Beach, stretching over 13 kilometers, is one of the longest urban beaches in the world. It offers a lively atmosphere with its bustling promenade, iconic statues, and stunning view of the Bay of Bengal. The beach holds a special place in Chennai's history and serves as a meeting point for locals and visitors alike. Elliot's Beach, also known as Besant Nagar Beach, is a favorite spot among Chennai's youth and families. It offers a more serene ambiance with its clean sands, gentle waves, and charming cafes nearby.
Scenic beaches in Tamil Nadu:
Beyond Chennai, Tamil Nadu is blessed with scenic beaches that showcase the state's natural beauty and diverse landscapes. Marina Beach may be the most famous, but Tamil Nadu has many other breathtaking coastal destinations to offer. Kanyakumari, located at the southernmost tip of India, is renowned for its pristine beaches and spectacular views of the meeting point of the Arabian Sea, the Bay of Bengal, and the Indian Ocean.
The beaches in Kanyakumari, such as Sanguthurai and Sothavilai, provide a serene retreat where visitors can immerse themselves in the tranquility of the sea and witness mesmerizing sunrises and sunsets. The coastal town of Mahabalipuram, a UNESCO World Heritage Site, is another gem in Tamil Nadu's beach landscape. Its shores are adorned with ancient rock-cut temples, intricate carvings, and the famous Shore Temple, creating a magical setting where history and natural beauty coexist. These scenic beaches in Tamil Nadu offer a serene escape and a chance to witness the state's enchanting coastal splendor.
Spiritual retreats and architectural wonders:
Tamil Nadu is also famous for its spiritual retreats and architectural wonders that grace its coastline. The state is home to several renowned temples, each with its own unique charm and architectural brilliance. Rameswaram, a sacred island town, boasts the famous Ramanathaswamy Temple, where pilgrims gather to seek blessings. The temple is popular for its intricate corridors and the sacred bathing spots known as "teerthams." Another prominent destination is Thiruvalluvar Statue and Vivekananda Rock Memorial in Kanyakumari, dedicated to the iconic philosopher-poet Thiruvalluvar and the revered spiritual leader Swami Vivekananda. These landmarks serve as spiritual and cultural icons, attracting visitors from far and wide.
Tamil Nadu's coastline is also dotted with architectural marvels. Such as the ancient temples of Mamallapuram (Mahabalipuram), which showcase stunning stone carvings and bas-reliefs that depict mythological tales. These architectural wonders offer a glimpse into the rich cultural heritage of Tamil Nadu and provide a spiritually uplifting experience.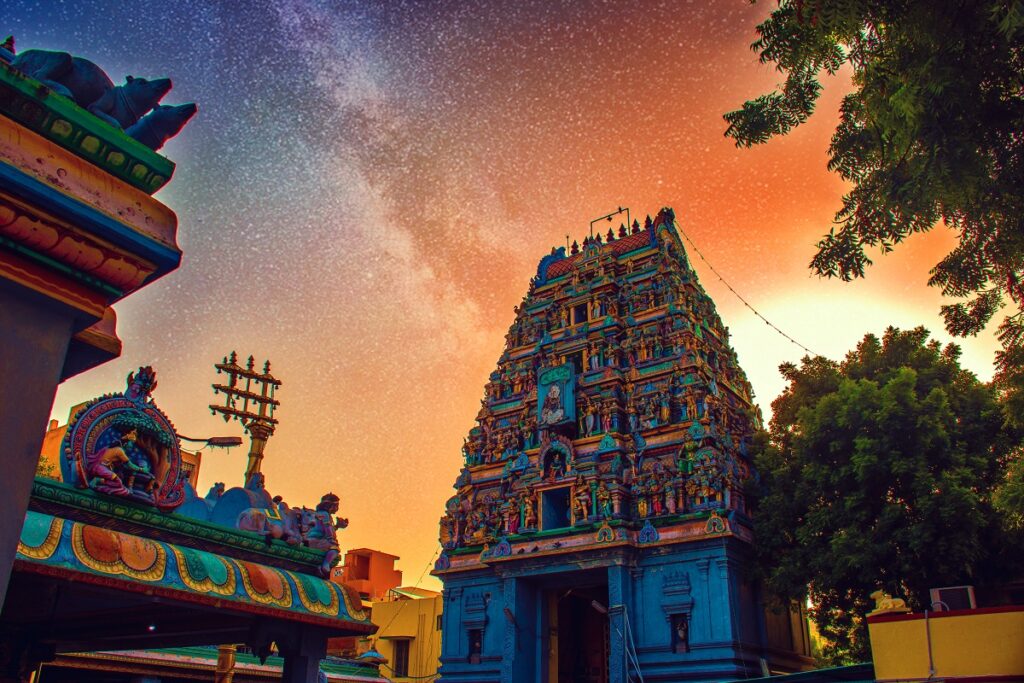 Offbeat Beach Destinations
Andhra Pradesh
While Andhra Pradesh may be popular for its rich cultural heritage and delectable cuisine, it is also home to a collection of lesser-known yet stunning beaches. These hidden gems offer a serene and tranquil escape for beach enthusiasts and nature lovers. Away from the bustling crowds, these beaches in Andhra Pradesh provide an opportunity to unwind, rejuvenate, and connect with nature in a peaceful setting.
Serene beaches in Andhra Pradesh:
Among the serene beaches in Andhra Pradesh, Rishikonda Beach stands out for its breathtaking beauty. Rishikonda Beach boasts golden sands, clear blue waters, and lush green hills in the backdrop. It offers a tranquil ambiance, making it an ideal spot for relaxation and beachside activities. Visitors can enjoy swimming, sunbathing, and taking leisurely walks along the shore while soaking in the serene atmosphere.
Another hidden gem is Ramakrishna Beach, also known as RK Beach, situated in the coastal city of Visakhapatnam. This beach is famous for its long stretch of golden sands, scenic beauty, and stunning sunsets. It offers a perfect blend of natural charm and recreational activities, including beach volleyball and horseback riding. RK Beach is a popular spot for locals, who often flock to its shores for morning walks and evening strolls.
Manginapudi Beach, located in Machilipatnam, is another serene destination that showcases the coastal beauty of Andhra Pradesh. This beach is famous for its calm waters, picturesque surroundings, and the historic Panduranga Swamy Temple, which adds a touch of spirituality to the beach experience. Manginapudi Beach is an ideal spot for a peaceful getaway, where visitors can unwind, enjoy a picnic on the sands, and witness the mesmerizing views of the sea.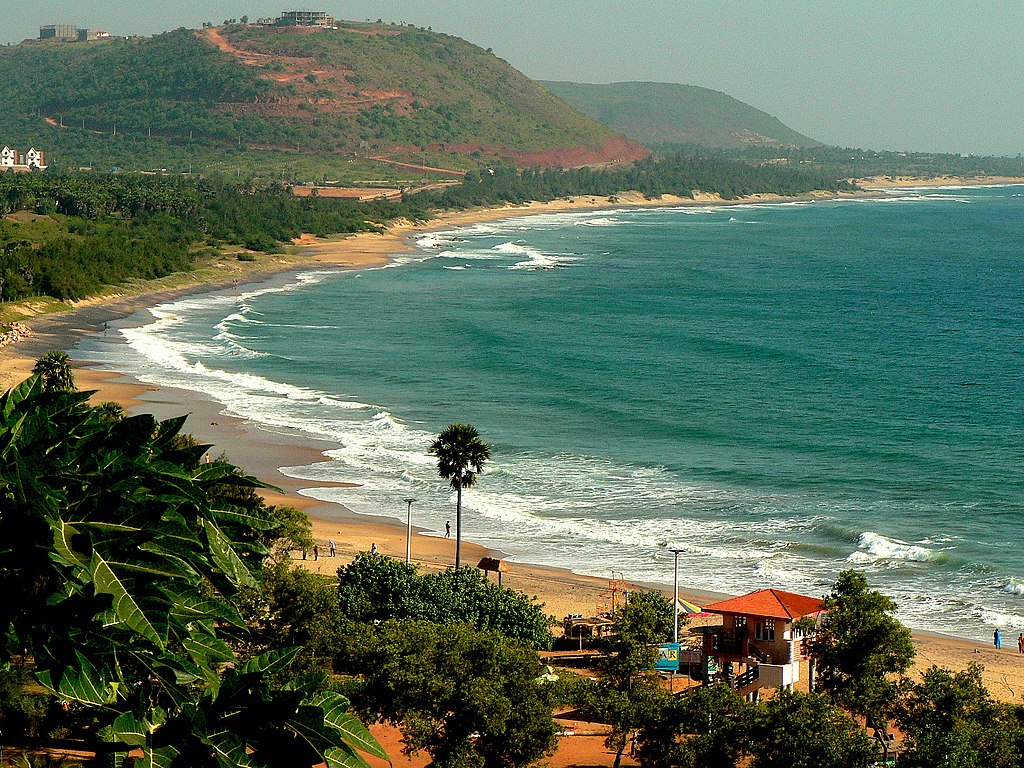 Gujarat
The coastal beauty of Gujarat and its hidden gems:
Gujarat, a western state of India, has a stunning coastline that stretches over 1,600 kilometers along the Arabian Sea. While Gujarat is famous for its vibrant culture and historical landmarks, its coastal beauty often remains an undiscovered treasure. The pristine beaches of Gujarat offer a mesmerizing blend of natural splendor, tranquility, and hidden gems waiting for you to explore. From secluded coves to serene shores, Gujarat's coastline is a haven for beach lovers and nature enthusiasts seeking a peaceful retreat away from the crowds. Embark on a journey along Gujarat's coastal stretch and uncover the hidden gems that make this region a coastal paradise.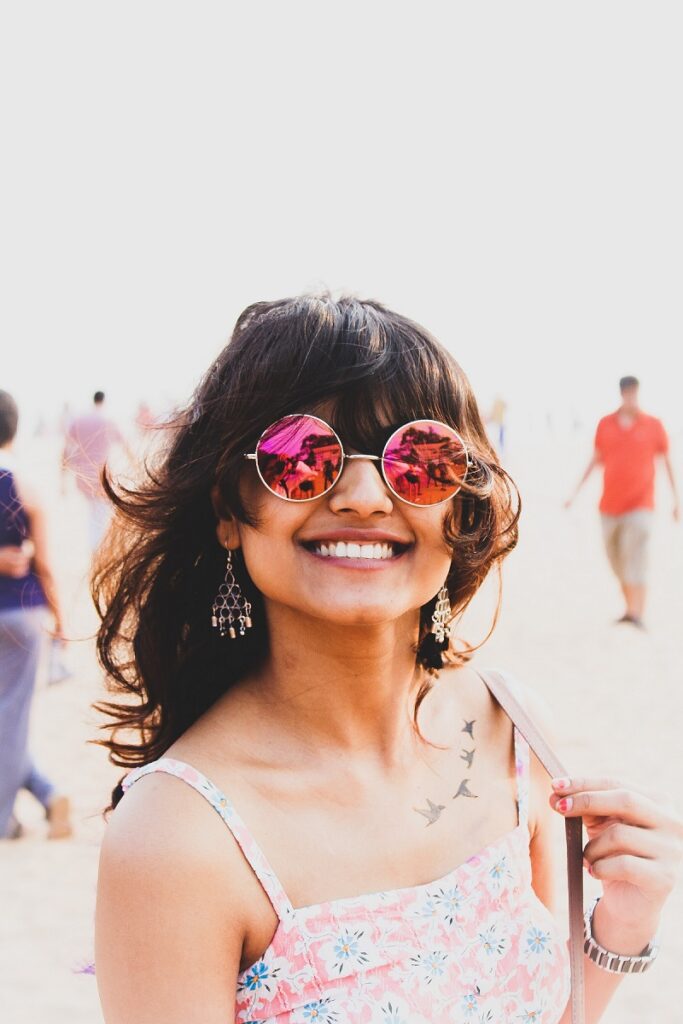 Unique beaches in Gujarat:
Dwarka is a sacred city known for its ancient temples and spiritual significance. Apart from its religious heritage, Dwarka is home to beautiful beaches that offer a serene and picturesque experience. Dwarka Beach, with its golden sands and clear waters, provides a tranquil setting where visitors can immerse themselves in the divine aura of the city. The beach also offers a stunning view of the Dwarkadhish Temple, a revered Hindu shrine dedicated to Lord Krishna.
Another unique beach destination in Gujarat is Mandvi, a coastal town located in the Kutch district. Mandvi Beach is famous for its serene ambiance, pristine sands, and panoramic views of the Arabian Sea. The beach is adorned with traditional fishing boats and offers a range of activities such as camel rides, water sports, and sunset cruises. Additionally, Mandvi is famous for its historical structures, including the majestic Vijay Vilas Palace, which adds to the charm of the coastal town.
Cultural Heritage and local handicrafts:
Gujarat's coastline not only showcases natural beauty but also boasts a rich cultural heritage. The region is famous for its vibrant folk traditions, exquisite handicrafts, and unique art forms. The coastal towns of Gujarat, such as Jamnagar and Bhavnagar, are centers of craftsmanship, where visitors can witness the creation of intricate embroidery, block printing, and traditional handloom textiles.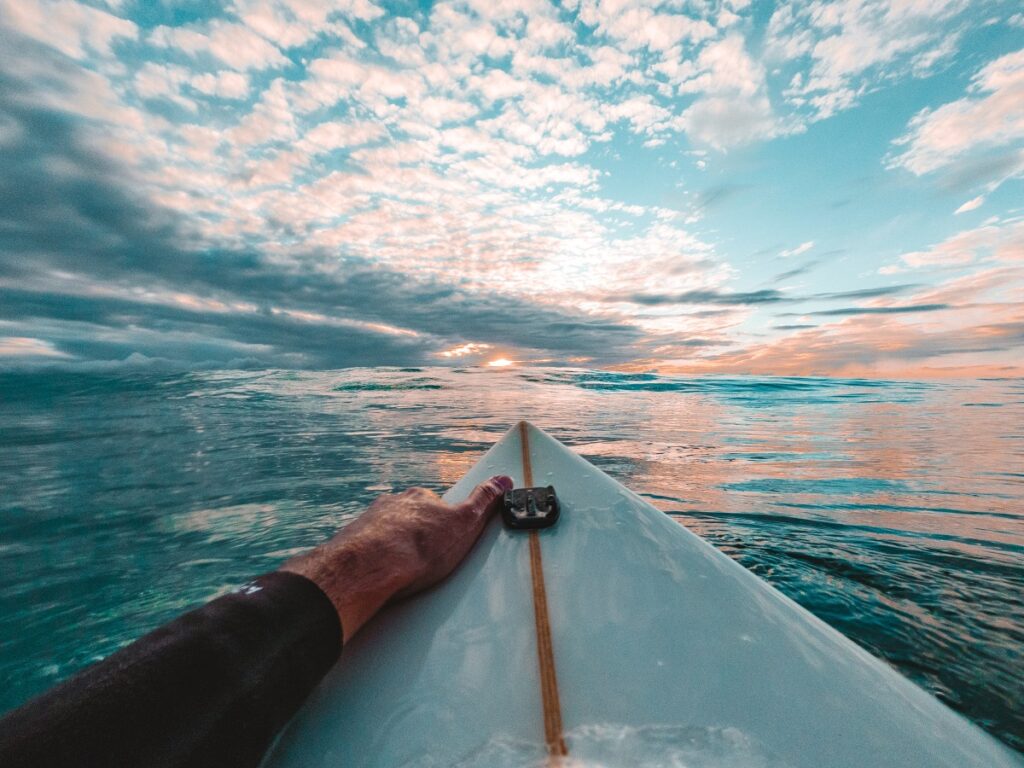 Furthermore, the coastal regions of Gujarat are dotted with historical landmarks that reflect the state's cultural legacy. From the ancient sun temple of Modhera to the magnificent forts of Diu, these architectural wonders stand as testaments to Gujarat's rich heritage. Visitors can immerse themselves in the history and culture of the region, exploring the architectural marvels, museums, and cultural centers that showcase the diverse facets of Gujarat's cultural heritage.
Boho Beach Essentials
---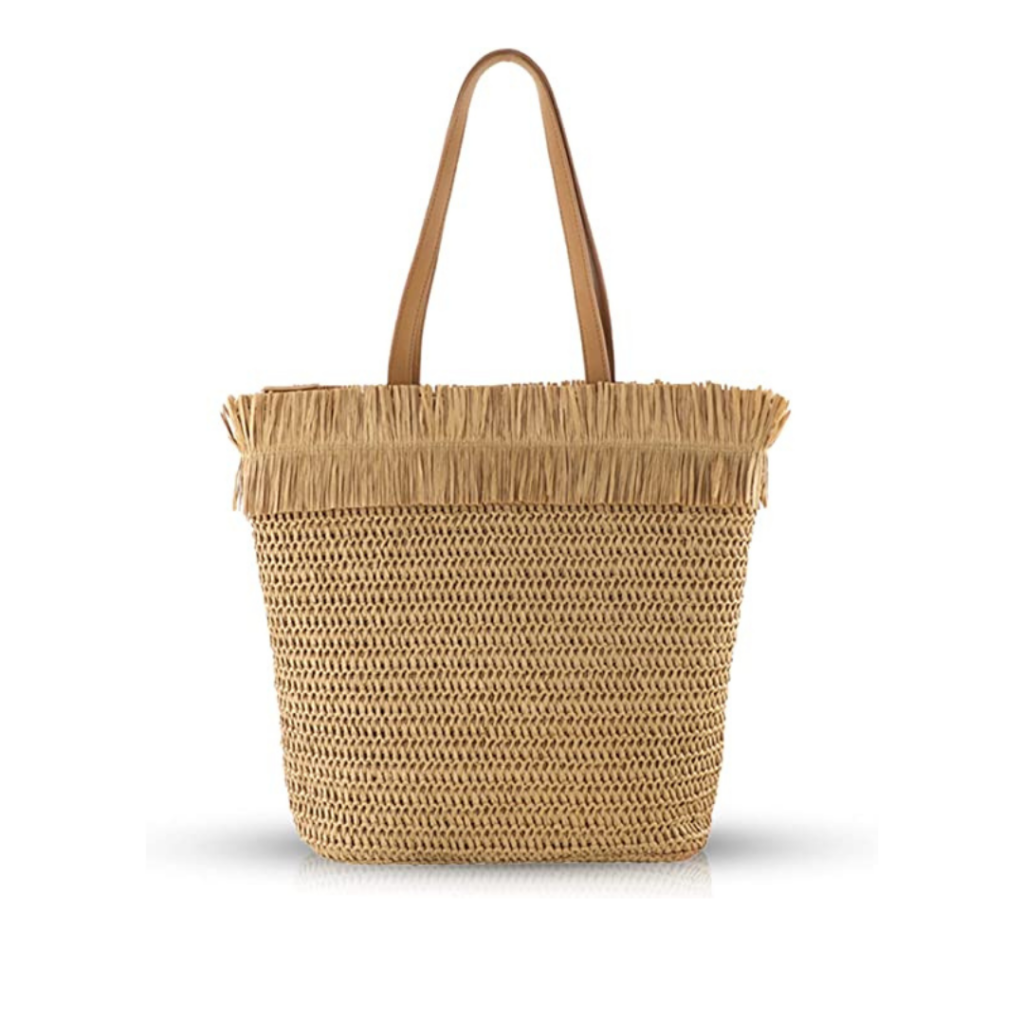 ---
Plan your sun-soaked getaway today
India's coastal treasures offer a plethora of sun-kissed beaches, where visitors can bask in the warm embrace of the sun, feel the gentle caress of the sea breeze, and indulge in the thrill of the waves. From popular tourist destinations to lesser-known hidden gems, each region along India's coastline presents a unique blend of natural beauty, cultural heritage, and diverse experiences.
Whether it's the vibrant beach culture of Goa, the serene shores of Kerala, the architectural wonders of Tamil Nadu, the spiritual retreats of Odisha, the untouched beauty of the Andaman and Nicobar Islands, the tranquil beaches of Maharashtra, the cultural heritage of Gujarat, or the picturesque coastline of Andhra Pradesh, India's beaches cater to every traveler's longing for sun, sand, and surf. Plan your sun-soaked getaway today, pack your bags, grab your beach essentials, and embark on an unforgettable journey to India's best beaches, where adventure, relaxation, and the allure of coastal magic await.