Do you know what's amazing? Yoga! It's not just about those impressive poses you see on Instagram; it's a powerful tool for spiritual growth and self-discovery. Yoga has been practiced for centuries, originating from ancient Indian traditions. It offers a beautiful pathway to delve deeper into ourselves and find that inner peace and enlightenment we all crave. Now, if you're looking to truly immerse yourself in the magic of yoga, attending one of the yoga retreats can be a game-changer. And guess what? India, the birthplace of yoga, is the ultimate destination for a spiritually enriching retreat. With its rich heritage and abundance of yoga centers, ashrams, and retreats, India has something truly special to offer. There, you can explore a wide range of yoga styles and techniques. Soak in holistic wellness practices, dive into cultural experiences, and embark on a journey of self-discovery.
Top Yoga Retreat Destinations in India
India's deep-rooted historical and cultural significance in yoga makes it a truly captivating retreat destination. Its abundant natural beauty and serene environments provide an ideal setting for transformative experiences. With a wealth of experienced yoga instructors and gurus available, along with a wide array of yoga styles and techniques to choose from, India offers a unique opportunity to deepen your practice and embark on a journey of self-discovery. Immerse yourself in the birthplace of yoga. There, ancient wisdom and breathtaking landscapes converge and unlock the full potential of your spiritual growth. Come, embrace the transformative power of yoga in India, and embark on a soulful adventure like no other.
Rishikesh
Rishikesh, nestled in the foothills of the majestic Himalayas in India, stands as a captivating haven for those seeking a profound yoga retreat experience. Renowned as the "Yoga Capital of the World," this mystical town offers an idyllic setting where ancient traditions and spirituality seamlessly blend with natural beauty. With its serene ambiance and the sacred river Ganges flowing through, Rishikesh exudes an aura of tranquility that inspires and rejuvenates the mind, body, and soul.
Home to numerous ashrams, yoga centers, and meditation retreats, Rishikesh attracts seekers from all over the globe. From beginners to advanced practitioners, everyone can find their sanctuary here. The town offers a diverse range of yoga styles and practices, including Hatha, Vinyasa, Kundalini, and Ashtanga, taught by experienced and knowledgeable instructors. Whether you desire a short retreat or an immersive long-term program, Rishikesh provides ample opportunities to deepen your yoga practice, learn ancient yogic techniques, and embark on a transformative journey of self-discovery. Embracing the serene natural surroundings and basking in the spiritual energy, Rishikesh truly offers a unique and transformative experience for those seeking solace, inner peace, and a deeper connection with their inner selves.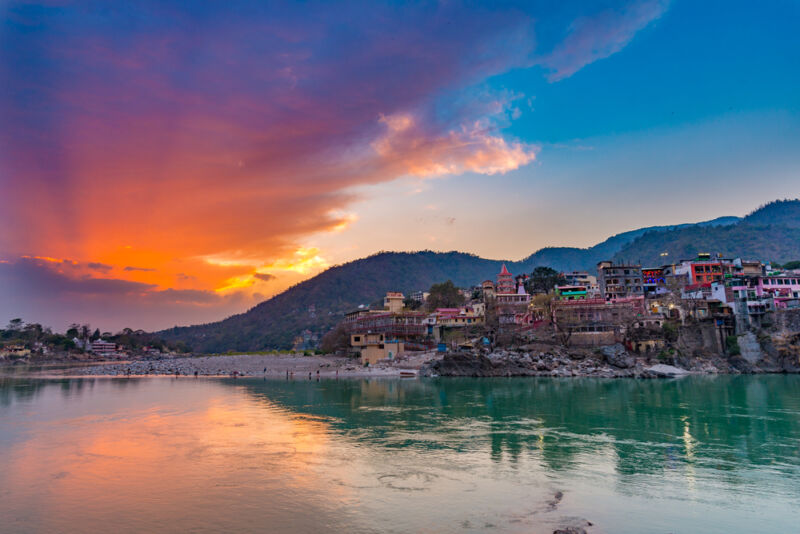 Prominent yoga ashrams and centers in Rishikesh
Dharamshala
Dharamshala, nestled amidst the picturesque Dhauladhar mountain range in Himachal Pradesh, India, is a captivating destination. A destination that beckons yoga enthusiasts in search of a serene and rejuvenating retreat. This charming hill station serves as a haven for those seeking a tranquil escape from the chaos of everyday life.
The town is home to numerous yoga schools and retreat centers, attracting practitioners from around the world. Whether you are a novice or an experienced yogi, Dharamshala offers a range of yoga styles and practices, including Hatha, Ashtanga, Kundalini, and Yin, taught by experienced and skilled instructors. The breathtaking surroundings, with lush green forests, cascading waterfalls, and panoramic mountain views. It is a serene backdrop for deepening your yoga practice and reconnecting with nature. Additionally, Dharamshala is renowned as the residence of His Holiness the Dalai Lama. That adds a spiritual dimension to the place and fosters an environment of peace, compassion, and mindfulness. A yoga retreat in Dharamshala not only allows you to immerse yourself in the practice. But also offers an opportunity to explore Tibetan culture, visit monasteries, and engage in meaningful conversations on spirituality and mindfulness.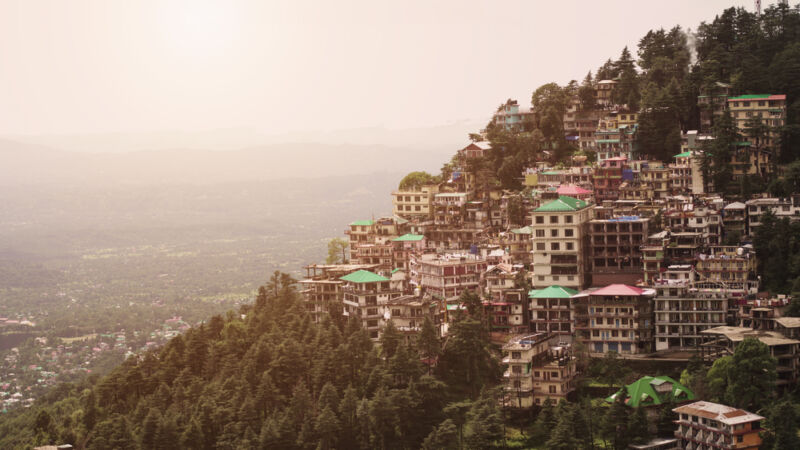 Famous retreat centers in Dharamshala
Dharamshala is blessed with awe-inspiring natural beauty, with lush green valleys, snow-capped mountains, and pristine forests providing a captivating backdrop for yoga retreats. Moreover, the influence of Tibetan culture is evident throughout Dharamshala, particularly in McLeod Ganj, the Tibetan hub of the town. Visitors can explore monasteries, engage with Tibetan Buddhist teachings, and immerse themselves in the vibrant Tibetan community.
Goa: A Paradise for Yoga Retreats
Goa, located on the western coast of India, has gained a well-deserved reputation as a sought-after destination for yoga retreats. This tropical paradise offers the perfect blend of serene beaches, laid-back vibes, and a vibrant yoga community. With its tranquil atmosphere and welcoming spirit, Goa attracts yogis from around the world who seek a combination of relaxation, spiritual growth, and cultural exploration. The diverse range of yoga retreats and programs available in Goa caters to all levels of practitioners, making it an inclusive and accessible destination for both beginners and experienced yogis.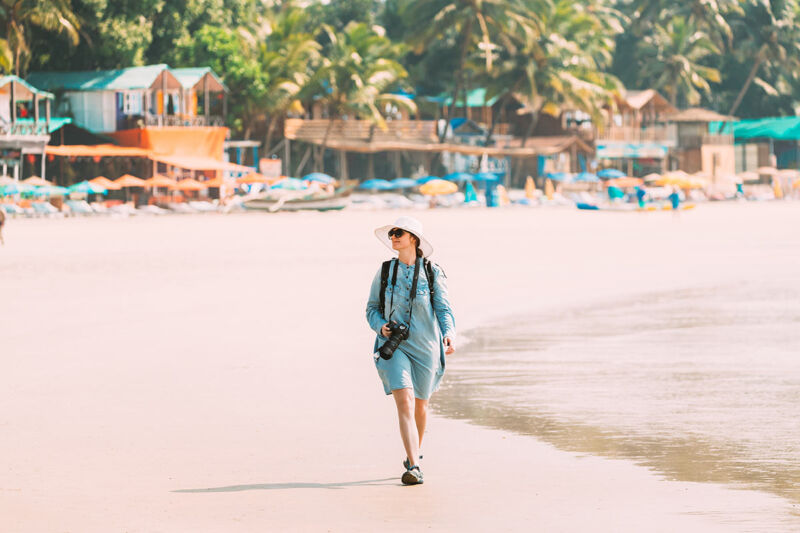 Beachfront retreat centers in Goa
Fusion of yoga, wellness, and holistic experiences: In Goa, yoga retreats go beyond the physical practice of asanas. Many retreat centers offer a fusion of yoga, wellness, and holistic experiences to cater to the diverse needs and interests of participants. These may include Ayurvedic treatments, spa therapies, meditation sessions, sound healing, and workshops on nutrition and conscious living.
Kerala: Embrace Tranquility
Introduction to Kerala's tranquil setting: Nestled on the southwestern coast of India, Kerala is known for its serene and tranquil setting, earning it the title of "God's Own Country." With its lush green landscapes, backwaters, and pristine beaches, Kerala provides an ideal environment for yoga retreats. The region's natural beauty, coupled with its rich cultural heritage, creates a serene and spiritually uplifting atmosphere.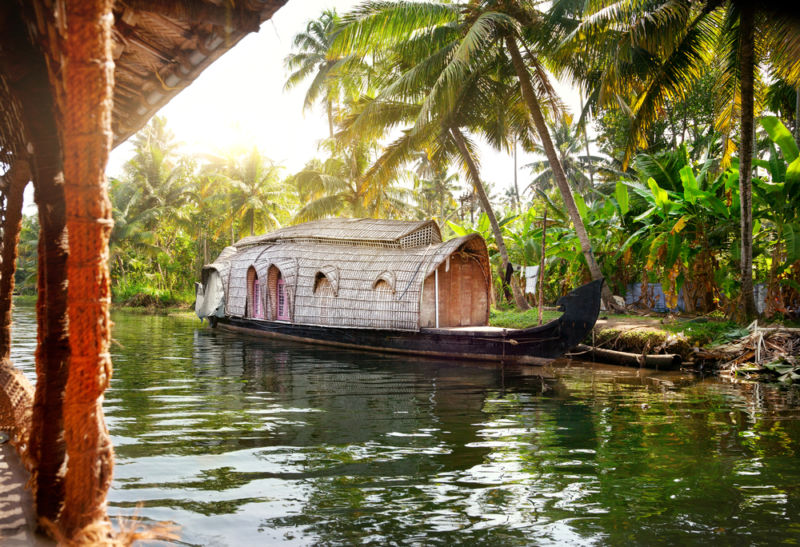 Ayurveda and yoga retreats in Kerala
Backwaters, wildlife, and cultural experiences: Kerala is famous for its tranquil backwaters, a network of serene canals, lagoons, and lakes that weave through picturesque villages and lush landscapes. Retreat participants can enjoy rejuvenating houseboat cruises along the backwaters, immersing themselves in the soothing rhythm of nature.
How to Choose the Right Yoga Retreat
Before embarking on a yoga retreat, take some time for self-reflection and goal-setting. Consider what you hope to achieve from the retreat – whether it's deepening your practice, finding inner peace, or rejuvenating your mind and body. Understanding your intentions will help you choose a retreat that aligns with your goals and allows for personal growth and transformation.
Every individual has unique preferences when it comes to yoga styles and teaching approaches. Reflect on your preferred yoga style, whether it's Hatha, Vinyasa, Ashtanga, or something else entirely.
When choosing a yoga retreat, consider factors such as location, duration, and budget. Reflect on whether you prefer a serene beachfront setting, a mountainous retreat in nature, or a cultural immersion in a vibrant city. Determine the duration that suits your schedule and availability, whether it's a weekend getaway or a longer immersive experience.
To ensure a rewarding retreat experience, it's essential to research and gather information. Read reviews and testimonials from past participants to get insights into the quality of the retreat, the expertise of the instructors, and the overall experience. Additionally, seek recommendations from friends, yoga communities, or trusted sources who have attended retreats themselves. Their firsthand experiences can provide valuable guidance and help you make an informed decision.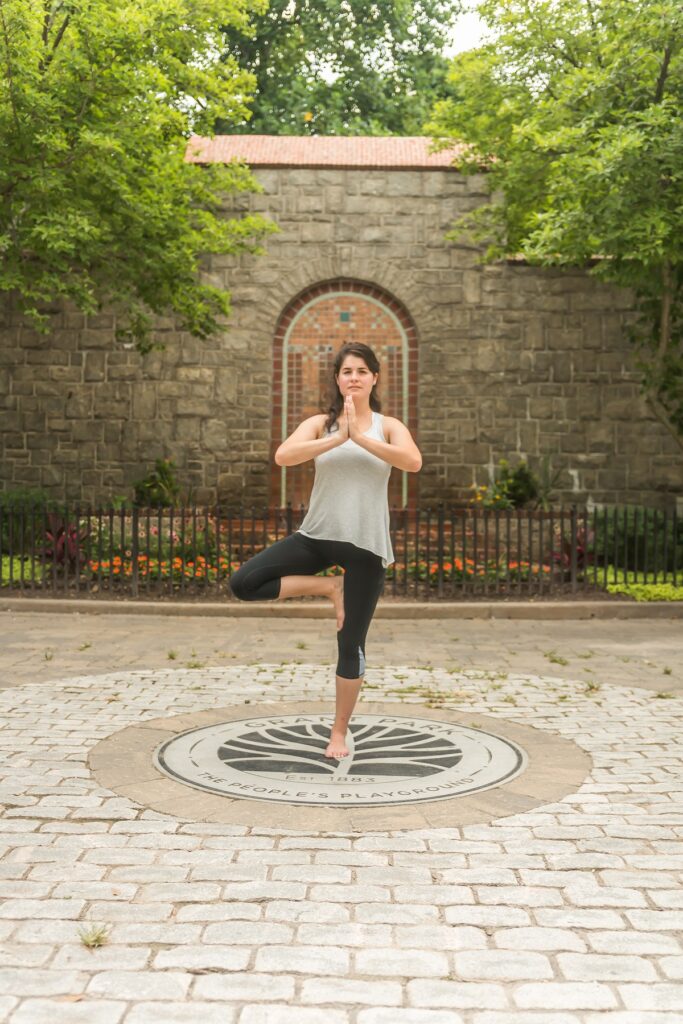 How a day at a Yoga Retreat in India looks like?
During a yoga retreat in India, you can expect a carefully curated daily routine that promotes balance, self-care, and mindfulness. Mornings may begin with sunrise meditation or pranayama (breathing exercises) to set the intention for the day. Afternoons often include workshops on yoga philosophy, anatomy, or specialized practices like Yin or Restorative yoga. In the evenings, you might engage in chanting, guided relaxation, or mindfulness practices to wind down. The retreat's daily rhythm allows you to immerse yourself fully in the transformative journey.
Yoga retreats in India offer a wide range of yoga classes, workshops, and meditation sessions. Experienced instructors guide participants through various yoga styles. They also help you refine your asana (posture) practice, explore different breathing techniques, and deepen your understanding of yogic principles. Workshops may delve into specific aspects of yoga, such as alignment, Ayurveda, or subtle energy systems. Meditation sessions provide opportunities for quiet introspection and developing mindfulness. This rich and varied curriculum ensures a holistic and well-rounded yoga experience.
Yoga retreats in India often embrace a holistic approach to well-being, offering additional wellness practices and spa treatments. These may include Ayurvedic therapies like Abhyanga (warm oil massage), Shirodhara (oil pouring on the forehead), or Panchakarma (detoxification treatments). Other holistic practices such as sound healing, Reiki, or acupuncture may be available to complement your yoga journey.
Retreats often organize excursions to nearby temples, sacred sites, or historical landmarks. You might witness traditional ceremonies, participate in Bhakti (devotional) practices, or engage in cultural exchanges with local communities.
Prepare for your Yoga Retreat
---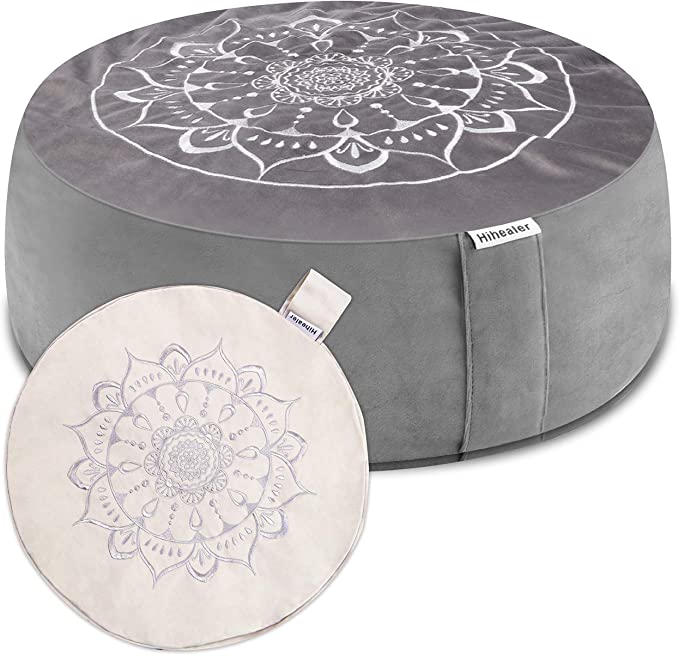 ---
Welcome to the land of yoga, spirituality, and infinite possibilities
India beckons with open arms, inviting you to embark on a transformative journey through its best yoga retreats. Embrace the enchanting landscapes, and immerse yourself in the rich spiritual traditions. And experience the profound wisdom that has been passed down through centuries. So, come and join us in the birthplace of yoga, where ancient wisdom meets modern-day seekers. Pack your bags, open your heart, and let India guide you on a transformative path of self-discovery and spiritual growth.